Students of both high school and college, as well as adults of any age, are invited to attend Berks County's Agriculture and Natural Recourses Job and Career Fair, or B.A.R.N., on November 9th. The fair, which has been held in years before, will be open from 8:30 A.M. with free entry. Light refreshments will be provided.
The Career Fair itself will contain a variety of exhibitors from different colleges, local businesses, and state and federal agencies. The Exhibitors will showcase a multitude of careers, from crop and animal production and food and fiber industries, to new technologies and better agriculture research. Agriculture is more than farming, there are opportunities in some law fields including business and economic laws.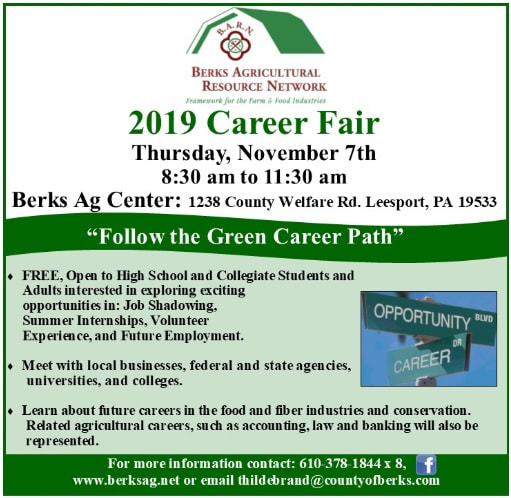 There's information about opportunities in volunteering, summer internships, future employment, and Job shadowing programs. Juniors who have yet to decide what they want to do for their job shadow may want to consider attending to find opportunities in different agriculture careers.
While the event is free to attend, you will have to fill out a sign up form online with their email and amount of attendees at this website. Because the event will be happening during the school day, students should fill out an educational absence form.
Students at BASH should mark the date, November 7th, and make sure to consider this amazing opportunity for future careers in agriculture.