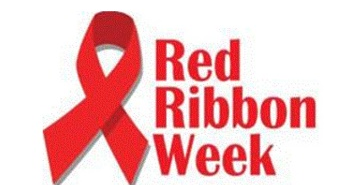 Boyertown Area School District is going to be hosting a district-wide Red Out on Friday, October 27 for Red Ribbon Week.
Each year, Red Ribbon Week takes place from October 23 through October 31. This week in October shows everyone the importance of living their lives drug-free. Every year, students, educators, and parents participate in drug prevention activities during Red Ribbon Week. But what is Red Ribbon Week, when did it start, and why?
In 1985, people started wearing red ribbons in a show of anger and to raise awareness about how drugs were destroying people. This started after Enrique "Kiki" Camarena, a Drug Enforcement Administration Agent, was tortured to death in Mexico. Camarena was in Mexico for over four years, finding Mexican drug traffickers. He was going to be reassigned in three weeks after becoming close to exposing leaders of a large drug channel. However, in February of 1985, he was kidnapped by five drug traffickers hired by Mexican politicians and his body was found a month later.
Camarena had sacrificed his life to fight against drugs, and people wanted him to be remembered. Red Ribbon Week unofficially started in Camarena's hometown of Calexico, California. It quickly spread to the rest of California, and soon, the rest of the country. The first National Red Ribbon Week wasn't organized until 1988 by the National Family Partnership, an organization that continues spreading this event to schools, families, and communities. This event was also sponsored by the National Red Ribbon Celebration and affirmed by the U.S. Congress. Today, Red Ribbon Week educates youth on the dangers of using drugs and reaches millions of Americans.
Let this story be a reminder of the importance of Red Ribbon Week, and make sure to show support for the cause by wearing red on Friday, October 27.