The unexpected benefits of working over the summer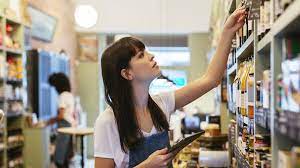 As the school year comes to a close, BASH students are faced with the dilemma of how to spend their summer. It's common for students to get a summer job. 
Why might one get a job over the summer?
Studies have shown that having a job allows students to foster their learning and time management skills. Tengiz Verulava, a professor at Ilia State University and director of the Health Policy and Insurance Institute,  recommends that students don't overwork themselves. Instead, he suggests finding a balance between focusing on extracurriculars and spending enough time working to earn a substantial amount. This will help teens learn how to manage their time and prepare for the future. 
Professionals don't recommend teens work more than 40 hours per week. This is because students will spend too much time at work. Studies and students alike, agree that taking a job you enjoy helps one put forth their best effort.
Another study shows that students generate a sense of comradery from engaging in work with other people. This allows them to feel better in social situations. Students can develop valuable work experience which may help them in their future endeavors.
Working as a BASH Student
BASH students definitely have their own opinions about the workforce. William Wood, a senior at BASH and an employee at Giant Supermarket in Gilbertsville said that work has made him "expand into talking to more people and meeting new people."
Geraldine Nester, a junior who works at Chili's,  says that she likes the financial aspect of working as well "Having more money than ever before," or "having money to spend on [myself] and enough for a future purchase."
The possibility of getting recommendation letters from past employers is a massive advantage.  This helps with applying for other jobs, scholarships, and colleges. It's key to know your strengths and weaknesses in the workplace, articulating them in a job application is also essential. 
Some students who have jobs have said that they encounter hardships. William Woods said that due to his employment, his grade point average has decreased. Since then, William has said he was "putting in more effort," to work on fixing this issue.
Finding a Job
Many students may have trouble finding work. However, finding businesses that are hiring doesn't have to be difficult. Doing a quick search for "places hiring students near me" will bring up some results. For those who want more info on applying for jobs, or help with finding a job this summer, they can use the  BASH website for exactly that. The website will help specify certain things you might want to find in a potential job opportunity. Possible job examples include multiple positions at the Boyertown YMCA or a host at the Chilis. Students should also consider asking around to see where others are working.
Finding jobs can be stressful,  some students might not have the motivation or don't understand how they might find one. Hopefully, this article can alleviate some of those worries!
Leave a Comment