Remembering the victims of the Uvalde, Texas school shooting
On May 24th, 2022, a tragedy at Robb Elementary School located in Uvalde, Texas, resulted in the loss of 19 children and 2 teachers.
In the aftermath, the family members of the children and teachers shared photos and precious memories of their loved ones. They shared the dreams their children had, one whose dream was to be a marine biologist.
Below are the names and pictures of each child and adult who lost their lives on that day and what their families and friends want everyone to know and remember them for.
–In Remembrance —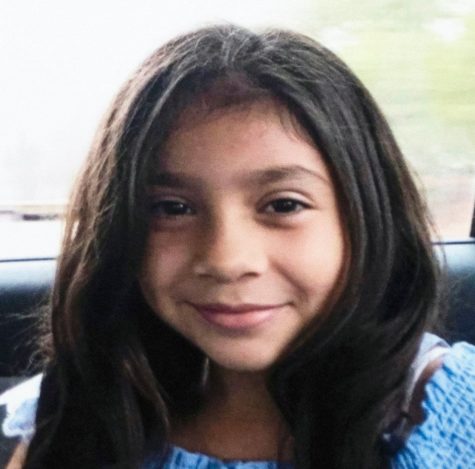 Nevaeh Alyssa Bravo, aged 10 years. Her cousin, Austin Ayala told The Washington Post in an interview that Nevaeh "could put a smile on anyone's face."
Hillcrest Memorial Funeral Home has shared an online obituary for Nevaeh, along with a tribute video.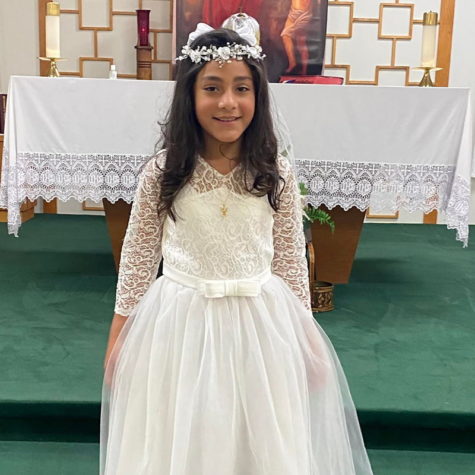 Jacklyn Jaylen Cazares, aged 9 years. Jacklyn passed away alongside her cousin and classmate, Annabell Guadalupe Rodriguez, aged 10 yrs. Jacklyn's father, Jacinto Cazares describes Annabell as "Full of love and full of life, she would do anything for anyone."
Jacklyn's older sister, Jazmin Cazares told ABC News that "Jackie loved gymnastics and Starbucks and dreamed of going to Paris when we graduated."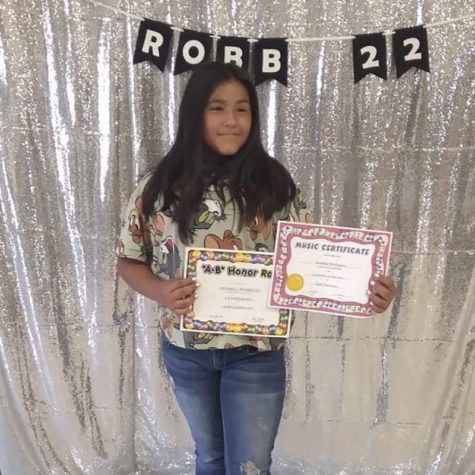 Annabell Guadalupe Rodriguez, aged 10 years. Annabell is a cousin to Jacklyn Cazares and on the day of the shooting, they were both in the same room.
Annabell's great aunt, Polly Flores, told the New York Times that Annabell was outgoing and loved being the center of attention. "She was my little diva," Flores said.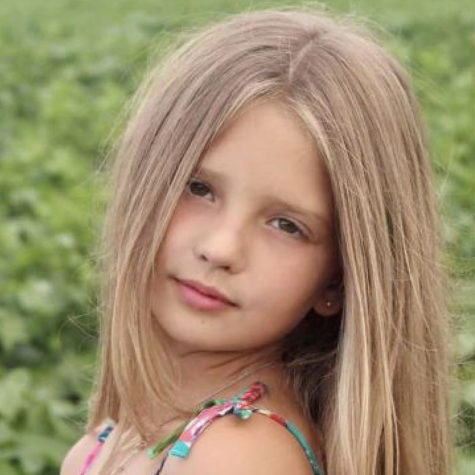 Makenna Lee Elrod, aged 10 years. Makenna's aunt, Allison McCullough told ABC News that "Makenna's smile would light up a room. Makenna loved to play softball, do gymnastics, and spend time with her family. She was a natural leader and loved school."
Allison then described her as "A light to all who knew her." and "She loved her family and friends so much" which Allison later added.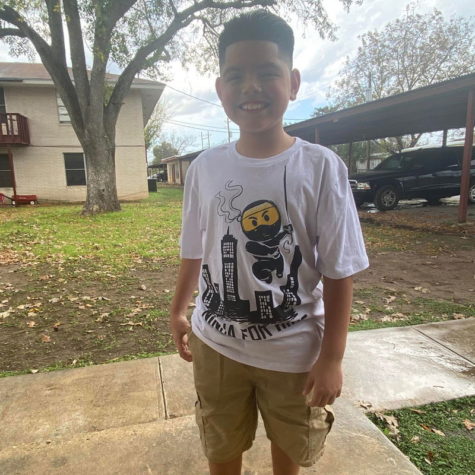 Jose Flores Jr., aged 10 years. Jose Jr.'s father, Jose Flores Sr., told CNN that "Jose was an amazing kid and big brother to his siblings. He was always full of energy, ready to play till the night."
Jose Jr. wanted to be a police officer when he grew up because he wanted to help and protect others. Jose's mother, Cynthia Flores, stated how "She remembered how he would always help her around the house, especially when it came to his baby brother." She later added "He would just be helping me with the baby. He had a thing with babies, like my friends' babies. He just had a thing with babies. He was always nice."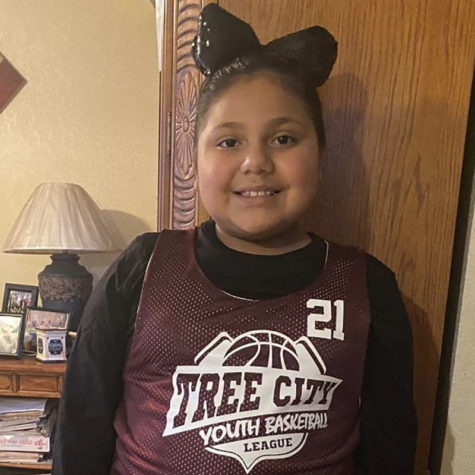 Eliahna 'Ellie' Garcia, age 9. Eliahna's grandparents, Rogelio Lugo and Nelda Lugo told the Los Angeles Times that Eliahna was a fourth grader at Robb Elementary and the second oldest of five girls in the family. They then stated that she loved the movie "Encanto," cheerleading, and basketball. They also said that her dream was to become a teacher.
Eliahna's father who is a DJ said that she was constantly singing and dancing with her siblings to the cumbia he would play. Her great aunt, Siria Arizmendi then went on to describe Eliahna as "Spontaneous," saying that she would break into song and dance at family gatherings.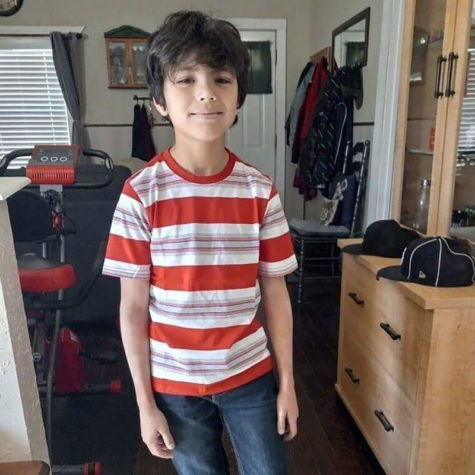 Uziyah Garcia, aged 10 years. Uziyah's uncle, Mitch Renfro said that Uziyah was "Full of life." Mitch said that Uziyah loved video games and anything with wheels.
His grandfather, Manny Renfro told CNN that he was "The sweetest little boy that I've ever known." Manny said that Uziyah last visited him over his spring break where he taught Uziyah pass patterns in football. "Such a fast little boy and he could catch a bass so good. There were certain plays that I would call that he would remember and he would do it exactly like we practiced," said Manny.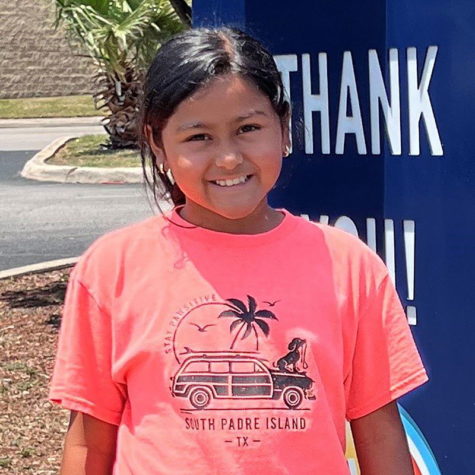 Amerie Jo Garza, aged 10 years. On Amerie's 10th birthday, her family got her something that she had been dreaming of, a new phone. Amerie's father, Angel Garza later told CNN news that he learned from two students that his daughter tried to use her new phone to call the police during the shooting.
"I just want people to know she died trying to save her classmates. She just wanted to save everyone" Angel said.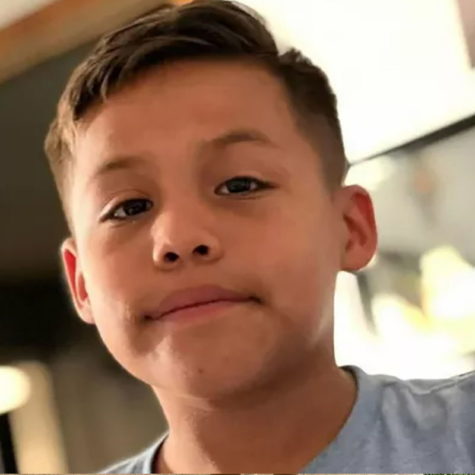 Jayce Carmelo Luevanos, aged 10 years. Jayce and his mother lived with his grandfather, Carmelo Quiroz who told USA Today that Jayce was happy and loved and that he was their baby.
Carmelo then when on to say how "There were other things about Jayce to love. The way he wrote and colored notes saying "I love you Grandpa." he then added, "The way he twirled sticks and always brought the neighborhood kids to the family home, a block away from Robb Elementary School."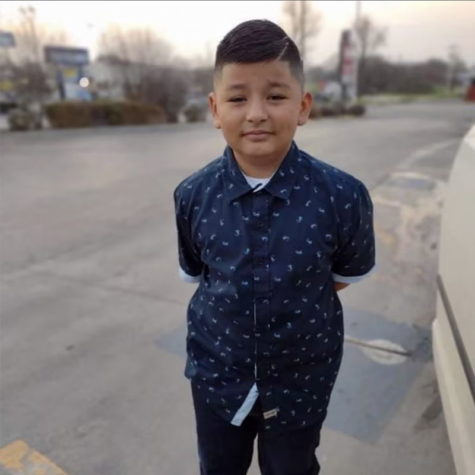 Xavier Javier Lopez, aged 10 years. Just hours before the shooting at Robb Elementary took place Xavier was being lauded for the honor roll ceremony. Xavier's mother, Felicia Martinez, told The Washington Post that Xavier was a "Mama's boy." "He was funny, never serious, and his smile.." her voice began to break, then continued "That smile I will never forget. It would always cheer anyone up."
Before the last day of elementary school even came, Xavier was already counting the days until he would move up the academic ladder and start middle school at Flores Middle School in Uvalde. His mother told The Post that "He really couldn't wait to go to middle school."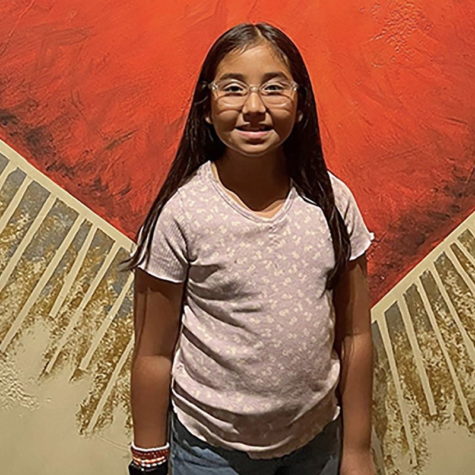 Tess Marie Mata, aged 10 years. Tess's sister, Faith Mata told The Washington Post that "Tess had been saving up money for a trip to Disney World with her family. She loved TikTok dances, Ariana Grande, and the Houston Astros."
Faith Mata wrote to her Twitter saying "My precious angel you are loved so deeply. In my eyes, you are not a victim but a survivor. I love you always and past forever baby sister, may your wings soar higher than you could ever dream."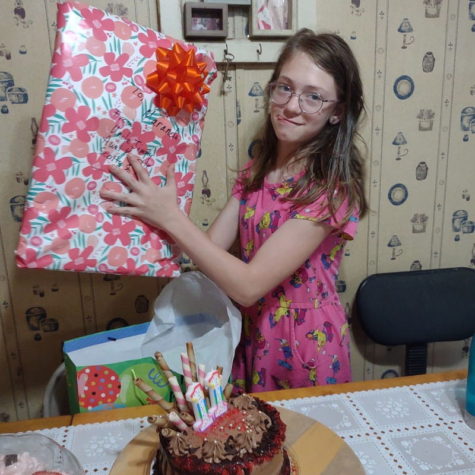 Maranda Mathis, aged 11 years. A friend of Maranda's mother, Leslie Ruiz said in a message to The Washington Post that Maranda was "Fun" and "Spunky." She called her "Very smart" and added that "She had manners" and was a "Bright girl."
Maranda's brother who was also her best friend was at the school when gunfire broke out in his sister's classroom.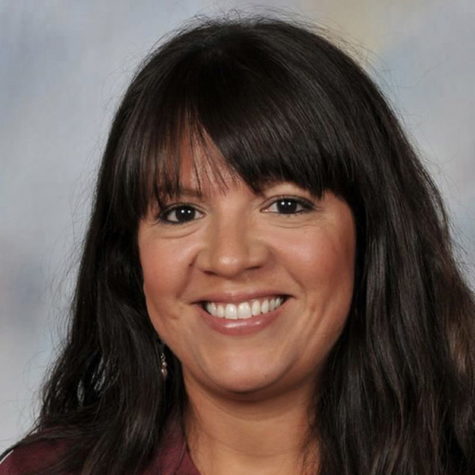 Eva Mireless, aged 44 years. Eva was an educator for 17 years and during those 17 years, she taught fourth graders at Robb Elementary School. In a heartbreaking tribute on Twitter, Eva's daughter Adalynn Ruiz praised her mom's heroism and explained about how outgoing and funny Eva was.
The tribute read, "Mom, you are a hero. I keep telling myself that this isn't real. I just want to hear your voice. I want to thank you, Mom, for being such an inspiration to me. I will forever be so proud to be your daughter. My sweet mommy, I will see you again."
A relative of Eva told CNN "She was a vivacious soul. She spread laughter and joy everywhere she went. She was a loving and caring mom, relative, and teacher to her students, and it's absolutely tragic what's happening."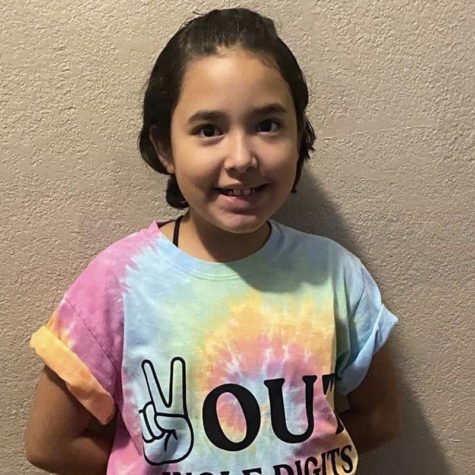 Alithia Ramirez, aged 10 years. In the photo to the left, you can see Alithia smiling, looking happy being able to proclaim that she was no longer 9 years old. The photo shows her with a huge smile and a tie-dyed T-shirt that reads "Peace out single digits #I'm 10."
Alithia's grandma, Rosa Maria Ramirez, told ABC News that Althia "Was a very talented little girl. She was really sweet."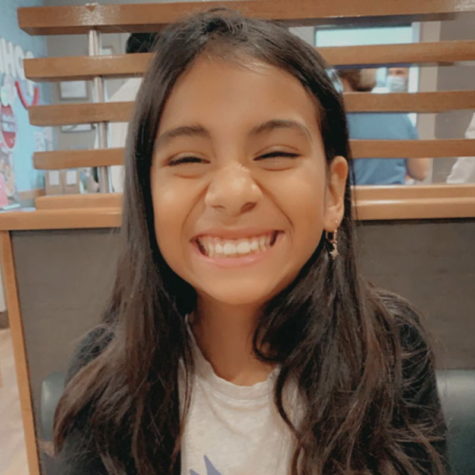 Matie Rodriguez, aged 10. Matie had dreams of becoming a marine biologist. She has her heart set on attending Texas A&M in Corpus Christi according to a post on her mom, Ana Rodriguez's Facebook post.
Ana went on to call her daughter "Sweet, charismatic, loving, caring, loyal, free, ambitious, funny, silly, goal driven." She also wrote that her daughter loved animals and photography. She learned how to sew all on her own by watching YouTube videos. Ana ended the Facebook post with a message for Matie saying "It's not goodbye it's I'll see you later my sweet girl. I LOVE YOU."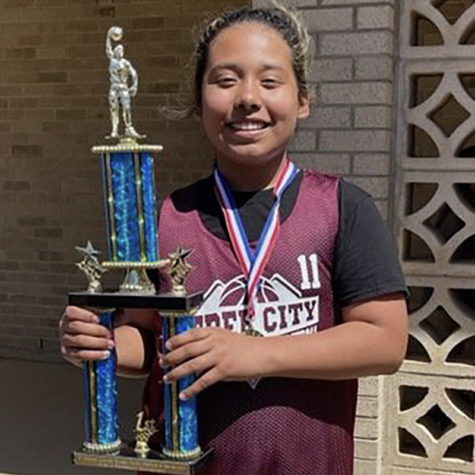 Alexandria 'Lexi' Rubio, aged 10 years. Alexandria was a member of the Spurs girls' basketball team that had won a local championship in March. She has dreams of becoming a Lawyer when she grew up.
On the day of the shooting, Alexandria's parent came to the elementary school to see her receive a certificate for making the honor roll on top of also receiving a good citizen award. Her mom, Kimberly Rubio said "We told her we loved her and would pick her up after school."
Her family told CNN that "She was kind, sweet and appreciated life. She was going to be an all-star in softball and had a bright future, whether it's sports or academic. Please let the world know we miss our baby."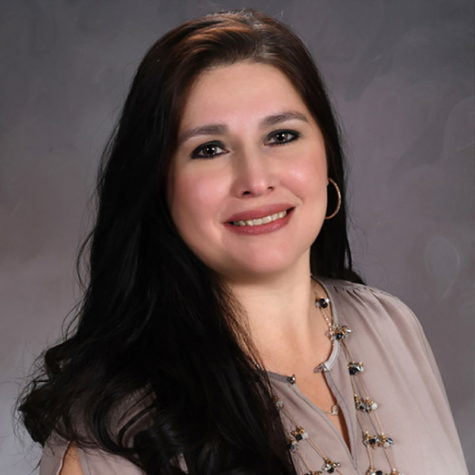 Irma Garcia, aged 48 years. Irma was a teacher, wife, and mother to four children. The GoFundMe set up to raise funds for her funeral states, " Sweet, kind, loving. Fun with the greatest personality. A wonderful 4th grade teacher at Robb Elementary that was a victim in a Texas school shooting in Uvalde, Texas. She sacrificed herself protecting the kids in her classroom. She was a hero. She was loved by many and will truly be missed." Just two days after Garcia's death, her husband, Joe, suffered a fatal heart attack that took his life. The family says he died of a broken heart.
Leave a Comment
About the Contributor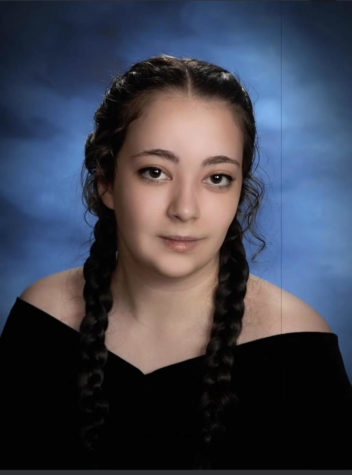 Bella Lenahan, Correspondent
Bella Lenahan is a senior at BASH and is in her second year of journalism. She loves watching and reading crime documentaries/ books.