How to survive final exams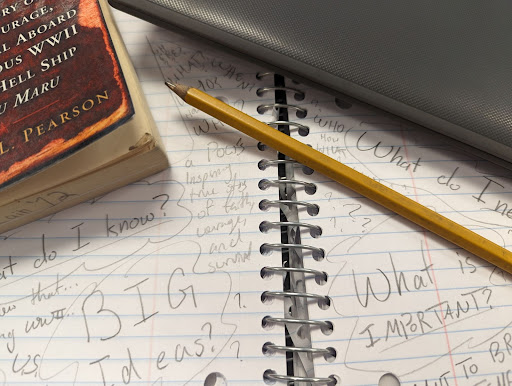 Incessant droning for an interminable amount of time, finally followed by voluminous silence, is what Ray Paseur, like many AP test takers, has already submitted herself to this month. The only respite from the hush was the scrabble of pencils and flipping of pages for hours during one of the toughest tests a high school student can take.
"I've been preparing for at least two weeks straight now. I'm apprehensive about the open-ended question since it'll be based on problem-solving and will throw something at me that I've never seen before," said Ray.
Preparation is critical to acing a test of any kind.
A study found that the most successful students used a variety of study strategies. These strategies included: Know-Want-Learn, Survey-Question-Read-Recite-Review, summarizing and note-taking with graphics, and self-questioning.
Despite the strategies' putative gains, no research that's been conducted has found the Know-Want-Learn method to lead to higher test scores. Moreover, most other techniques were also found to have significant flaws or lack statistical backing.
Another study concluded that the best strategy was self-questioning. Self-questioning is backed by empirical evidence that shows students who used self-questioning skills outperformed the control group and another group that studied without self-questioning.
Thankfully, anybody can use self-questioning to gain the perfect grade, as it is a straightforward strategy.
To study with the self-questioning method, students need only to ask themselves questions before, during, and after reading. These questions should be related to their desired text and could be as follows:
What does the student already know?

What does the student need/want to know?

Does the student understand the text?

Is this important to the subject being studied?

What were the big ideas in the text?
Then the student will answer the questions as they read and once the student has finished reading.
Now is the optimal time to study, as exams, keystones, finals, and other extensive tests are here. In addition, students should be sure to use the self-questioning strategy to prepare themselves for their futures.
Moreover, self-questioning's perks don't disappear once high school and higher education are completed. While reading any vital document, whether an instruction manual or a business contract, self-questioning can and should be utilized to boost understanding.
If a student finds that the self-questioning strategy doesn't do it for them, then there are plenty of other alternatives that students can look into. However, these alternatives are not necessarily backed by research, but have been found by some to be helpful anyway.
The first of these strategies is called Retrieval Practice. It requires students to get their old quizzes and practice tests that relate to an upcoming test. Again, students should use their old material without looking at their notes to re-test themselves.
Next up is the Leitner System. Students should have three open spaces and a stack of flash cards. When a student gets a flashcard correct, it should be moved to the second open space. Once all the cards are in the double open area, the student should complete the flashcards again, forcing them to the third open space on each successful attempt. On unsuccessful attempts, the card should be moved backward a spot.
Students can also do many things to retain information and study efficiently. These tips include:
Take color-coded notes

Having a healthy sleep schedule

Listen to relaxing music without lyrics

Turn notifications off on phones and other devices

Eat healthy snacks (fruits, nuts, etc.)

Work in a comfortable, quiet, and secluded space

  
All of these strategies, from general tips to more specific guides, are capable of helping students with whatever academic challenges come their way.
AP student Ray Paseur said, "I would've felt more confident if I knew a good way to study. In elementary and middle school, I never needed to study, but now I have many more difficult classes, so I've tried to teach myself how to study."
Studying isn't so scary now that students have plenty of tools.
Good luck, BASH, with your exams, keystones, and finals! Knock them out of the park!
Leave a Comment