BASH's TSA was Successful at the 2023 State Conference
BASH's Technology Student Association (TSA)  just completed their 2023 state conference. "Over 40 members of the Boyertown High School community attended, and were very successful in their competitions!" wrote Mr Pennington, a tech-ed teacher and TSA leader at BASH.  The conference was in Seven Springs over the week of April 19th – April 22, 2023. This is striking because this year's freshmen have never gone to a TSA state conference before, due to COVID. "They put forth a great effort and learned valuable lessons which hopefully will help them return prepared for next year!" Mr. Pennington later wrote. 
TSA is a student organization with students who have a passion for science, technology, engineering, and math (STEM). According to tsawed.org "TSA was chartered in 1978, and over 5,000,000 student members have participated through competitions, extracurricular activities, leadership opportunities, community service, and more." 
TSA is in over 2,300 schools across the United States. These schools compete against each other at the state and national level. To be able to compete, they must meet specific criteria.  This includes making specific structures, presentations,  interviews, and races. The judges then position the groups in order of succession.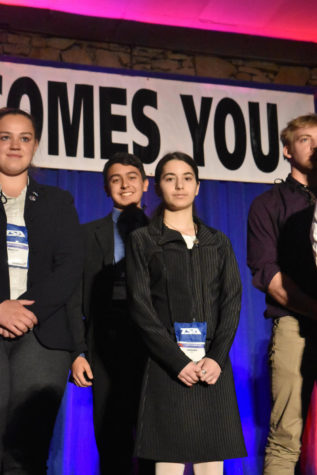 Ronnie Calle, a freshman TSA member at BASH, says "It was a fun time, definitely a new experience." He competed in board game design, manufacturing prototypes,  Senior Solar Sprint, and forensic science. Outside of competition he "had free time, hung out, met new people, and planned for [future] events and interviews."
Since Ronnie's a freshman, it was his first time going to a TSA conference.  "We kind of went in blind, since we had no past experience at states. We were as clueless as the 6th graders." He took sixth place in forensic science, which qualified him for the semifinals.
16 BASH students will compete at the National TSA Conference. The national TSA conference is held with delegates from all around the country, instead of being limited to statewide. This causes it to be highly competitive and more rigorous. The conference will be in St Louisville, Kentucky, at the Kentucky International Convention Center. The conference will be from June 28th to July 2nd, 2023.
To see a PDF of how BASH students did in each competition, click here.
Congratulations to all the students who participated in the State Conference, keep up the good work!
Leave a Comment
About the Contributor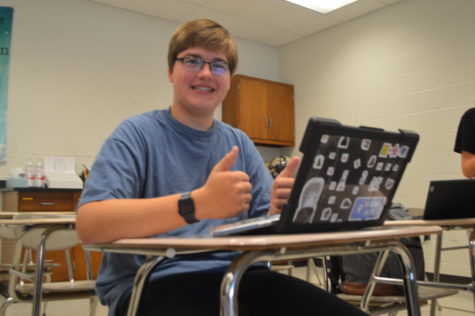 John Loos, Correspondent
John is a sophomore this year at BASH. This is his first year working with the newspaper and his second year taking journalism. He joined journalism for...