Women's History Month
Women's History Month began in 1978 as a local Santa Rosa, California celebration. The Education Task Force in Sonoma County, California planned a woman's history week and picked the week of March 8th, also known as International Women's Day.
The movement spread fast across the country and soon different communities were doing their own Women's History Week traditions and celebrations in the years following.
After years and years of celebrating women during the week of March 8th petitions started to fly around. Women wanted more recognition, especially in the 1980s. Finally in 1987, after pleas by the National Women's History Project (founded in 1985) Pub.L.100-9 was passed, which designated the whole month of March as Women's History Month.
If you want to celebrate a little closer to home there are some activities and celebrations near Reading including a special event celebrating women trailblazers at Mountain Eagle climbing club. Kutztown University also has informational seminars on Uplifting Women in the Workplace and Women's History Month Keynotes offered on the 25 and 28 of march. For more information on both of these events go to the Reading Eagle.
It's easy for us to overlook how far women have come in the 100 years. Women in 2023 now have rights that women in 1923 never did. Female or not celebrate the amazing women in your life and the women that have come before that fought for women's rights.
Leave a Comment
About the Contributor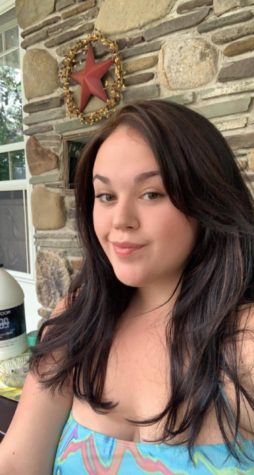 Anastasia Davis, Correspondent
Anastasia Davis is a Senior this year and is currently in journalism II. She enjoys expressing herself and informing others through her writing. In her...