Not sure about course selection for 2023-2024? Click here!
BASH students received course selection cards. These papers are where students mark what courses they want to take for the 2023-2024 school year. Teachers will also sign off course recommendations on these cards. Grades and performance in class affect a teacher's recommendation.
Teachers will be signing course cards for students. They will sign off on a class they recommend for their students to take. If a student disagrees with a teacher's recommendation, he or she may ask for a deviation form. A deviation form is a paper that acknowledges a student's course selection that goes against a teacher's recommendation.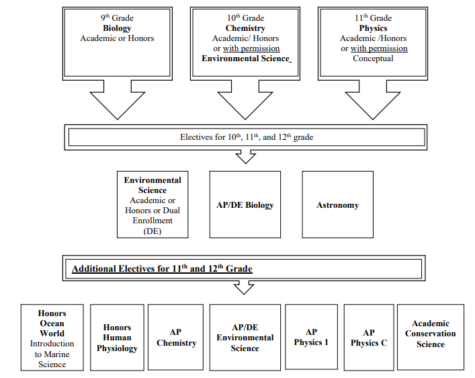 BASH offers a variety of elective opportunities throughout all departments; Art, Business and Computer Science, English, Family and Consumer Science, Music, NJROTC, Science,  Social Studies, Technology and Engineering, Health and Physical Education, and World Language.
Students may choose between Academic, Honors, AP, and Dual Enrollment (DE) courses. AP and DE are college-level courses with the potential to earn college credit. The difference in these courses is the end of the year exams. These classes tend to have fees, which is important to keep in mind. Academics and Honors are different from AP and DE because they are high school-level courses, but honors classes are faster-paced and more in-depth compared to Academic Courses.
When making course selections, it is important to keep a variety of factors in mind. Factors like motivation, jobs/responsibilities outside school, and future plans are all important factors when making a decision. Course requirements for potential colleges are also important to keep in mind. For example,  admission into Penn State University requires "Two units in a single world language other than English."
Pennsylvania graduation requirements are also essential. 4 year long courses are required in math, English, and social studies, along with 3 year long courses in science.
If you're looking for a non-credit elective, the BASH Cub is a great club to join. It meets every day during school. If you are passionate about writing and reporting Boyertown news, The Cub is a great opportunity to do so!
Course selection cards will be collected by February 10th. No changes may be made after May 12th. For a detailed description of every course offered, go to the Program of Studies.
Leave a Comment
About the Contributor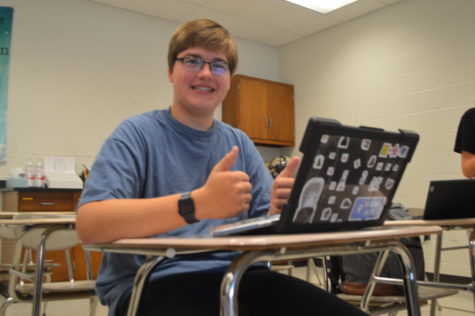 John Loos
John is a junior this year at BASH. This is his second year working with the newspaper and his third year taking journalism. He joined journalism for a...