'Avatar 2' released after 13 years
After thirteen years, filmmaker James Cameron releases the sequel to his Avatar movie that was initially released in 2009.
Cameron and 20th Century Fox had stated on December 11, 2009, there would be a sequel to the Avatar movie, now thirteen years later Avatar: The Way of Water came to theaters on December 16, 2022.
The first Avatar movie made nearly $3 billion and is still the top-grossing movie of all time, so filling seats for the second film shouldn't be a problem. The Way of Water pops with thrilling high frame rate 3D visuals that are displayed for the over three-hour-long movie.
Now The Way of Water has reached $434.5 million at the global box office and is just shy of the global box office predictions. This sequel has helped breathe the box office to life this past weekend as the sequel earns $134 million in North American theatres and $300.5 million internationally.
The sequel tied with Batman as the fourth-highest domestic debut of the year. The film began its international rollout on Wednesday, December 14, and debuted in North America on Thursday, December 15. Domestically, 'Avatar: The Way of Water' was released in 4,202 theaters on over 12,000 screens, 400 of which were IMAX 3D.
By the end of Friday, Avatar: The Way of Water had already earned $53 million in the U.S. and Canada and $180.1 million globally, aided by a China release – the first major Hollywood release in the country since Minions: The Rise of Gru in August. It blows Avatar's $26.7 million first day in 2009 out of the water, though that didn't include Thursday previews.
As with many ambitious Cameron projects, from Titanic to the first Avatar, nerves were high for the costly sequel, one of the most expensive of all time, which began production five years ago. The sequel was delayed multiple times as Cameron and co-writers crafted a story to be told over four additional movies. A third Avatar installment and part of a fourth already have been filmed and the third Avatar movie is scheduled to be released in December 2024.
But the hope is that audiences will continue seeking Avatar 2 out for weeks and months to come, similar to the first movie.
Leave a Comment
About the Contributor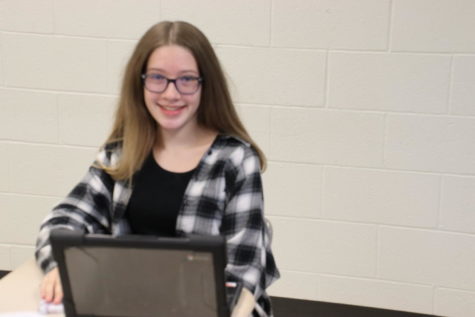 Emma Webster, Correspondent
Emma is a sophomore at BASH, and this is her second year working with the newspaper, along with taking journalism II. Emma joined as a good way to build...