Mariah Carey's "All I Want For Christmas is You" Estimated to Make $3 Million This Year
After Halloween the next holiday on people's minds is often Thanksgiving, but not for Mariah Carey. On November 1 this year Mariah's biggest single "All I Want For Christmas Is You" returned to the top 40 charts on iTunes. 
Mariah released the single for her fourth album, Merry Christmas album. The song was released on October 29, 1994, this would be her first-holiday album. Mariah's management team was hesitant to record a Christmas album.
After the success of Carey's album "Music Box" released in 1993, Mariah's management at Columbia Records wanted to start a new project. Typically in the industry, an artist would only release a "Festive" or "Holiday" album when the artist's career was a warning. Mariah's songwriting partner at the time, Walter Afanasieff wanted to produce the project. 
"Back then, you didn't have a lot of artists with Christmas albums. It wasn't a known science at all back then, and there was nobody who did new big Christmas songs. So we were going to release it as kind of an everyday, 'Hey, ya know, we're putting out a Christmas album. No big deal.'" Afanasieff said when asked about putting out a Christmas album at the time.
Mariah re-recorded the song in 2010 for her second-holiday album Merry Christmas ll You and called it the "Extra Festive" version. In 2011 Mariah Carey re-recorded the song as a duet with Justin Bieber and called it the "Super Festive" version. 
The success of the song and its many versions led to Mariah being advised by her management team to go bigger. Mariah put out a children's book based on the song on November 10, 2015, the book has sold over 750,000 copies since it was released. Carey also released a movie that now streams on Netflix called "Mariah Carey's All I Want For Christmas Is You" based on the book and song, which was released on November 14, 2017.
Every December since 1996 Mariah has been estimated to make $2.6 million from the songs, movie, and book. Last year alone the song was streamed 37.6 million times in the US during December and reached #1 on Billboard's top 100. Since the song was released in 1994 Mariah Carey has made more than an estimated $60 million from the song, book, and movie.
Leave a Comment
About the Contributor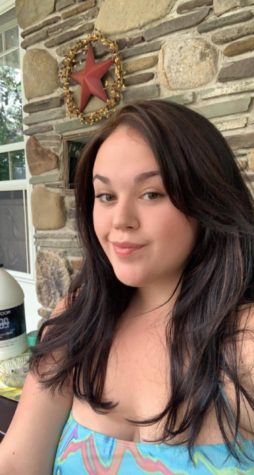 Anastasia Davis, Correspondent
Anastasia Davis is a Senior this year and is currently in journalism II. She enjoys expressing herself and informing others through her writing. In her...