Boyertown community gets spruced up with tree planting
Building a Better Boyertown was recently awarded the Bare Root Tree Grant from Tree Pennsylvania;  the organization received 25  trees, which were planted all around Boyertown. These trees included red maples, hackberries, kentucky coffeetrees, sargent cherries, japanese tree lilacs, elms, and zelkovas. All of the trees planted were bare root trees, meaning they didn't have a root ball with dirt on it; instead, they arrived in a plastic bag with gel and water. This allows the roots to make direct contact with native soil, and the tree can start building a strong root system right away, giving it a vigorous head start to growing.
Volunteers coordinated picking up the trees in Allentown, at a central distribution location, and then it was time to start planting. Where the trees would be planted was decided by Building a Better Boyertown's Tree Committee, the Borough Council, and the Penn State Extension prior to submitting the grant. The groups decided on locations all around the town, including Boyertown Community Park, Philadelphia and Reading Avenue, and 2nd Street.
The BASH Environmental Club helped plant eight trees in the Boyertown Community Park, which members of the club immensely enjoyed. Club member Caroline Young states, "It was so cool to see the behind the scenes of Boyertown; being able to see what goes into making this place a community was really amazing." The students learned how to plant the trees, with the help of volunteers from Building a Better Boyertown's Tree Committee. "The event was very fun and important for the community," says club member Riley Zaharchuk. "It was nice for us students to spend time volunteering and helping aid the restoration of the park."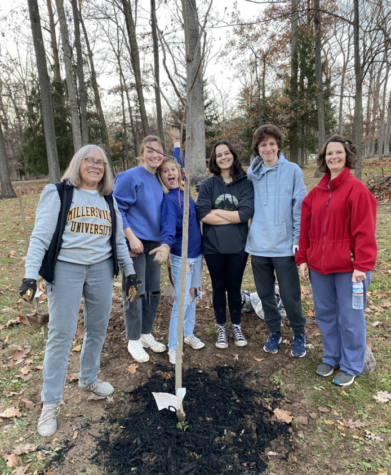 Later in the week, the rest of the trees were planted throughout town thanks to volunteers from the Building a Better Boyertown Tree Committee and the Boyertown Masonic Lodge 741. The Boyertown Borough Streets Dept. and Colebrookdale Railroad assisted with heavy equipment needs for prepping some areas for planting, and soon, all the trees were planted in their new homes.
With time, the trees will bring a whole new life to the streets of Boyertown. Next time you're walking around town, see if you can spot one!
Leave a Comment
About the Contributor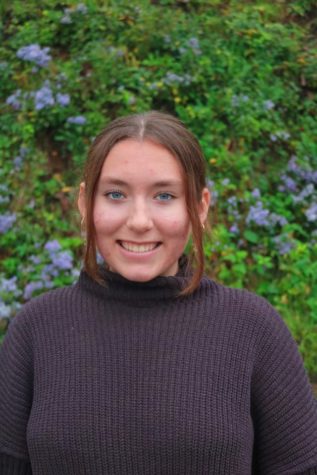 Emma Wenerowicz, Editor in Chief
Emma Wenerowicz is a senior here at BASH, and has been writing for the Cub since she was a freshman. Emma first joined the newspaper because of her love...