BASH celebrates Red Ribbon week
This week, October 24th – 28th, the SADD club will recognizing Red Ribbon week here at BASH. This event is celebrated in high schools all over the country, and is one of the main events SADD does throughout the year. Red Ribbon week is meant to spread awareness about drug abuse, and encourage students to stay drug free, whether it means continuing to stay sober or finding help if you or someone you know is struggling with addiction.
Red Ribbon week originated in 1985, as a result of a man named Enrique (Kiki) S. Camarena's death; Special Agent Camarena was on the trail of the country's biggest marijuana and cocaine traffickers, when he was tragically kidnapped and killed by men involved in the drug operation. Shortly after his death, the Camarena Clubs was launched in Kiki's hometown of Calexico, California. Hundreds of club members wore red ribbons and pledged to live drug-free lives to honor Camarena and the sacrifices he made.
Now, over 30 years later, Red Ribbon week has become a national celebration, with more than 80 million people of all ages displaying red ribbons and committing to healthy, drug-free lifestyles. This year, the organizations theme is "celebrate life, live drug free." The SADD club has been bringing this theme to life throughout the week, engaging both students and teachers in activities to promote healthy, safe choices. Red ribbons and pledges were handed out to each homeroom- each student who signed a pledge was immediately entered in a raffle to win a special prize. Different clubs in the school have also been wearing red in support of Red Ribbon week, an event student Autumn Nuss has been highlighting on the SADD instagram, @bashsadd. "I'm just so excited to spread this positive message around the school," Autumn states.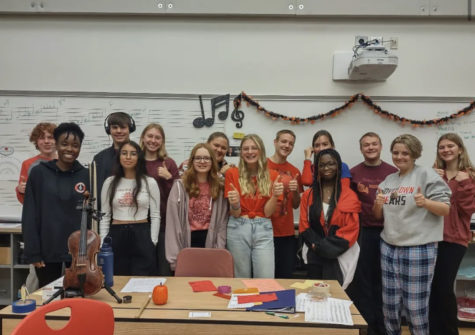 So, take a moment this week to pledge to stay drug free. And remember, if you or someone you know is struggling with addiction, there are so many resources available. Don't hesitate to reach out to someone, or access the drug and alcohol resource hotline located on the linktree on the SADD instagram.
Leave a Comment
About the Contributor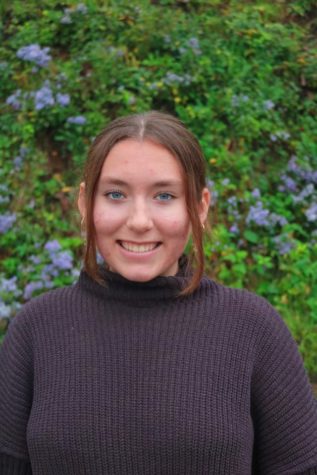 Emma Wenerowicz, Editor in Chief
Emma Wenerowicz is a senior here at BASH, and has been writing for the Cub since she was a freshman. Emma first joined the newspaper because of her love...