Homecoming is Coming
Homecoming is less than a month away! Tickets will be sold the week of October third, with Seniors getting priority. There's a maximum of two tickets per person, selling at $10 each. Tickets can only be bought if the student has no standing fees or obligations by Friday, September 23, and due to Covid restrictions over the past two years, Seniors and Juniors will have the opportunity to buy their tickets first. The current Sophomores and Freshmen will have this same opportunity when they're older. All students have the option to bring a guest from another school, ranging from 9th graders to twenty year-olds. In order to bring a guest, a student must have a guest pass with their guest's information, their principal's signature, and a copy of that student's ID, all turned into the main office by the end of the day on September 23.
The Homecoming Queen and King were nominated earlier in September. Only Seniors were able to be nominated, and anyone who wasn't of age was taken out of the nominations. The Homecoming Queen will be announced at the football game on Friday, October 14, which is against Owen J. Roberts. The Homecoming King will be announced at the Homecoming Dance on Saturday, October 15. The dance will be from 7:30 pm to 10:30 pm in the Bear Gym.
Throughout the Homecoming week, there will be spirit days from the 11th-14th.
10/10 – Monday: No School
10/11 – Tuesday: Neon Day
10/12 – Wednesday: decades day Seniors 80's, Juniors, 60's, Sophomores 90's, Freshmen 70's
10/13 – Thursday: Class Colors

Seniors: Blue
Juniors: Black
Sophomores: Orange
Freshmen: White
Teachers: Red

10/14 – Friday: Pink Out – pep- rally
Leave a Comment
About the Contributor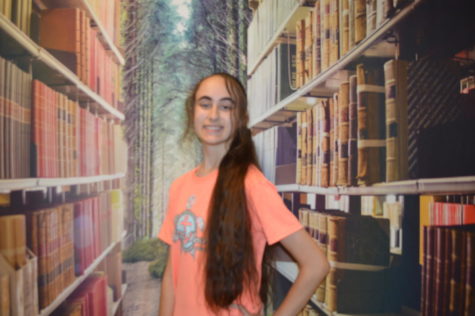 Lexi Giampietro, Correspondent
Lexi is a freshman at BASH, and this is her first year writing for the school newspaper. She joined the CUB because of her love for journalism and wanting...