Mrs. Stahler: New Bio Teacher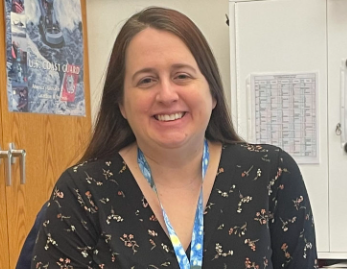 At the end of the second quarter, and the start of the 3rd quarter, the former 9th grade academic biology teacher Mr. Stump retired, and Mrs. Stahler took over for him. 
Mrs. Stahler was a music teacher but when that job ended, she took to biology. Before BASH, Mrs. Stahler worked at a charter school. When asked about her old job versus working here, she shared the name of her old school, "Innovative Arts Academy Charter School, a mouthful there, in Catasauqua, or North Allentown." "Yes, [it's] a lot different. Charter schools can be [inconsistent]. Here, [the routine] is more consistent." 
When asked how students like having Mrs. Stahler as their Biology teacher, Shimie Ankoma-Mensah, a freshman, said, "Having Mrs. Stahler as a teacher has honestly been the best thing that has happened to me this year, although she's been with us for a short time, I've noticed [a difference in] my biology grade. I'm sure others would agree with me!" 
Sadie Grimm, a freshmen, said, "I really like her, I think she grades fairly for the work and time we put into our assignments and she gives us a fair amount of time to complete our assignments."
Mia Kuklinski, a freshmen, said, "She is a great homeroom teacher, and was very helpful during the college trip and while writing our essays."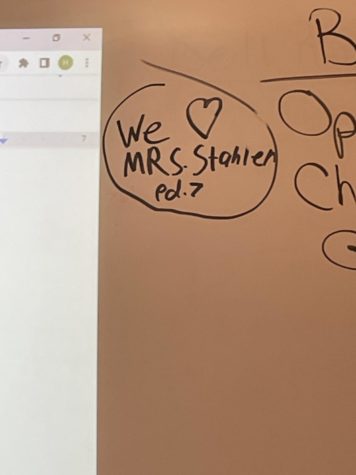 Mrs. Stahler has been a great teacher this year. She has prepared her classes for Keystones, grades things fairly, and she cares about her students. 
"I love talking about all of biology and it's a hard subject for students, they need a lot of help with it."
Thank you Mrs. Stahler for being a great teacher and helping students succeed.
Leave a Comment