Simone Biles: Inspirational Olympic Gymnast
Setting the American record for the most gold medals in gymnastics at a single Olympics Games, being the first women to claim 7 national titles, and even having moves named after her, Simone Biles has to be one of the best gymnasts in the world.
Simone Biles has won a total 32 gold and championship medals, caimed 7 national titles, and does moves so hard the judges take points away from her; and, despite all these achievements, who really is she?
Simone was born March 14, 1977 in Columbus, Ohio. Her biological father left when Simone was young and her mother turned to alcohol and drugs to cope with the loss. Since her mother was dealing with substance abuse, Simone was actually put into foster care with her siblings. Simone and her siblings were later taken in and raised by their grandparents, Ron and Neille; they later ended up adopting both girls. With Ron and Neille's constant support Simone was able to reach her dream of becoming a gymnast.
Her talent was discovered in a gymnastics center with her daycare group on a field trip. She was imitating some of the other gymnasts in the room and was noticed by a coach. A  letter was later sent home with her requesting Simone join gymnastics or tumbling. She was a natural.
Simone made her first appearance in a Junior National Gymnastics Competition at the 2011 American Classic in Houston winning a 3rd place in all-round and first in vault. After that she was homeschooled to practice gymnastics from 6 to 8 hours a day, and chose a full commitment to gymnastics. She made her senior international debut at the American Cup in 2013. Simone was able to win it in vault, balance beam, and floor exercise and took all the gold medals. 
Simone continued to take the U.S to their limit with her amazing winning every competition. In 2014, she made a signature move: a double flip with a half-twist. 
In 2015, she became the first woman to win her third consecutive world all-around title in the all-round competition with a record of 10 gold medals at the international competition. In 2016, she was able to get a spot in the Olympics along with many others. She was able to lead "The Final Five" to victory in the 2016 Olympics. This is where she was known as the best and only the best.
Biles is an inspiration to all and shows us that strength comes a long way. 
Leave a Comment
About the Contributor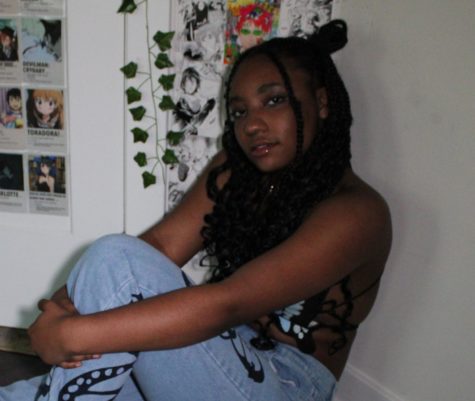 Arlene Fourrien, Correspondent
Arlene Fourrien is a Senior this year and it is her second year on the Cub, along with being her third year taking journalism as a class. She loves reading...