10 Favorite Christmas Movies of BASH
Do you smell that? Hot chocolate and cookies are by the door waiting for Saint Nick! And, your Christmas season wouldn't be complete if you didn't revisit some old holiday favorites to accompany your comfy jammies and the piping hot cup of cocoa you made for yourself.  A student survey at BASH revealed that the following are BASH student favorites to watch over the holidays!
Home Alone- Eight-year-old, Kevin left alone at home for Christmas while the family is off on vacation. Kevin has to protect the house from robbers.
Barbie: A Perfect Christmas- Barbie and her sisters are together, as they become stranded in Minnesota on their way to New York to see Aunt Millicent. Due to a snow storm they stay at a hotel in Minnesota named Tannenbaum Inn and put on a concert for the town.
Charlie Brown's Christmas- Christmas lights may be twinkling red and green, but Charlie Brown has the Yuletide blues. To get in the holiday spirit, he takes Lucy's advice and directs the Christmas play. And what's a Christmas play without a Christmas tree?
Mickey's Once Upon a Christmas– Mickey and his friends star in three heartwarming stories of Christmas past, reminiscent of Dickens' A Christmas Carol.
Mickey's Twice Upon a Christmas- Stubborn old Donald tries in vain to resist the joys of the season, and Mickey and Pluto learn a great lesson about the power of friendship.
The Grinch who Stole Christmas-  Tells the story of the Grinch, who tries to ruin Christmas for the townsfolk of Whoville below his mountain hideaway.
Elf– Raised as an over-sized elf, a human travels from the North Pole to NYC to meet his biological father who doesn't know he exists and is in desperate need of some Christmas spirit.
Mary Poppins- When the children of the wealthy and uptight Banks family, are faced with the prospect of a new nanny, they are pleasantly surprised by the arrival of the magical Mary Poppins. Embarking on a series of fantastical adventures with Mary and her Cockney performer friend. The siblings try to pass on some of their nanny's sunny attitude to their preoccupied parents.
The Nightmare Before Christmas- Jack Skellington, Halloweentown beloved pumpkin king, who has become bored with the sames of annual routine of frightening people in the "real world." When Jack accidentally stumbles on Christmastown, all bright colors and warm spirits, he gets a new lease on life

— he plots to bring Christmas under his control by kidnapping Santa Claus and taking over the role.

Frosty The Snowman- A living snowman and a little girl struggle to elude a greedy magician who is after the snowman's magic hat.
All these movies bring us joy and happiness every Christmas. Which was your favorite?
MERRY CHRISTMAS FROM THE BASH CUB STAFF!
View Comments (1)
About the Writer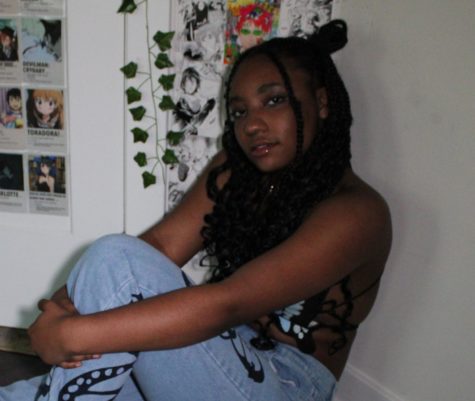 Arlene Fourrien, Correspondent
Arlene Fourrien is a Senior this year and it is her second year on the Cub, along with being her third year taking journalism as a class. She loves reading...