Study tips to help you succeed!
Going back to school is always a rough transition for students, especially this year, for it was the first time many students were back in an actual school building. And let's face it- there was a lot of cheating last year. Now that we're back in the building and cheating isn't so easy, it's important to make sure our study skills are up to par to ensure everyone's success. Here are some tips and tricks to make sure you succeed in the second quarter and beyond.
Time Management: 
Lots of kids have really busy schedules. It can be hard balancing school with work, sports, and a social life. That's why time management is so important. Make sure to specifically set time aside for schoolwork, and try to dedicate that time to doing just that. It's easy to get off track, so try to make sure your in a space where distractions are minimum.
Studying Habits:
It's important to maintain good studying habits throughout the quarter to not only allow you to do good on assessments, but also to make sure you actually know the material. There's many different tools to help you study- quizlet is a great resource if you don't know where to start. You can either make your on study set, or find one already made for your subject. Another great resource for math and science classes is Khan Academy; making an account is free, and you'll have complete access to videos, practice problems, and articles about whatever topic you want some extra help on. Don't want to study by looking at a screen? You can always make your own flashcards, and study either by yourself or with a partner. Studying with a group of friends can even be more beneficial, for you can teach each other things you may be confused about, and you can all keep each other focused.
Classroom Behavior:
In order to stay successful in school, you need to make sure you're actually productive and paying attention in class. When you stay focused and take good notes from the start, you will have to do a lot less work when testing time rolls around. Try and find the method of taking notes that works best for you. Some people find pictures and bright colors helpful to studying, while others find it distracting. There's no right or wrong way to write notes, as long as you are retaining the information. Additionally, if you don't understand the lesson, make sure you ask questions or get extra help right away. Same goes for when you miss class- don't wait to catch up on what you missed. It's only going to make your life easier in the future.
Complete Assignments:
Although a lot of times homework seems pointless, it's usually meant to help you learn topics and prepare for tests. For this reason, doing your assignments to the best of your ability will help you score better on assessments. Plus, if your teacher grades homework, those extra points simply for completing it could help your grade a lot in the long run.
If you're looking for more tricks to survive high school, check out BASH student Nicole Stout's blog, Schoolzilla. You can find many helpful resources in addition to these tips!
Leave a Comment
About the Contributor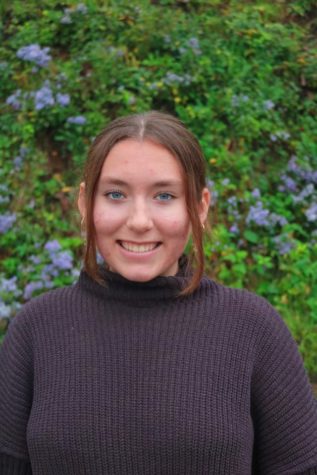 Emma Wenerowicz, Editor in Chief
Emma Wenerowicz is a senior here at BASH, and has been writing for the Cub since she was a freshman. Emma first joined the newspaper because of her love...