Shein: How Can Clothing Hauls Contribute to Climate Change?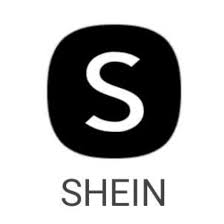 An online retailer named Shein became widely popular last March for selling low-priced and trendy clothing. Teenagers around the globe, including here at BASH, are shopping there and amassing hordes of clothing. The website's rise to fame can be attributed to TikTok. Popular creators share their hauls of copious amounts of items in return for promoting the online shop. However, many fail to see the damaging effects of their shopping habits. 
According to Marthe de Ferrer for Euronews, "Even a product produced on a small scale is still contributing to carbon emissions and waste." In short, every company, no matter how small, contributes some kind of emission into the atmosphere and environment. On the other hand, the case is a bit different with Shein. The company relies heavily on the fabric called polyester. "These synthetics are non-biodegradable as well, so they are inherently unsustainable," said Green Choices. The heavy use of polyester and the inclusion of mass production makes Shein one of the worst clothing retailers in terms of environmental health. 
Although Shein is mostly to blame, one can't help but question the consumer's role. As earlier mentioned, the company relies heavily on the platform TikTok for advertising. On this app, trends seem to change every day, and clothing is no exception. This behavior tends to promote overconsumption, a habit typically overlooked by a mere teenager. Small purchases of two to five items aren't the problem in this situation. In most cases, Shein takes advantage of the buyer in order to create profit. Financial gains aren't hard to come by when customers turn a blind eye to a $500 purchase simply because each item costs less.
Overall, Shein, and other sites like it, are companies that create mass amounts of waste and are a contributing factor in global climate change and pollution. So, next time before hitting the checkout button on a huge order, think about what one click can do.
Leave a Comment