How Does BASD Staff Feel About the "New Normal"?
After almost a year and a half of school in a completely different, unfamiliar way, we are back in full swing! Boyertown Area Senior High started their 2021-2022 school year this August with all intentions of being back to normal. Finally able to allow their students to sit down in the classroom right next to each other, mask free. Although the mask rule was put back in place, even just being in the building this year is a huge step! 
After speaking to multiple members of BASD staff, including former Boyertown student and one of our security guards, Nate, who stated, "Honestly, I prefer the kids be in the building. I work with these kids everyday and I believe the majority would rather be here then at home in front of a laptop." When Nate was a student here at Boyertown, he enjoyed being in the building and he for sure did not apply to protect us through computer screens. He said, " You don't become a teacher to not have students in your classroom."
There are many protocols in place to keep the students safe and stay in the building long term. Science teacher, Mr. Eidle, says he thinks these protocols are as safe as they can be. "I think for the most part, especially when we are wearing masks, we are in a safe place," Eidle stated.
Lastly, speaking to English teacher, Mrs. Ellixson, we have some inside on how the teachers felt last year given the situation. "I believe this year has changed a lot since last year-a welcome change." She did not enjoy last year's technological school year. From zoom call to constant emails she says, "I was exhausted." Ellixson is very excited this year to get to know her students on a more personal level!
Leave a Comment
About the Writer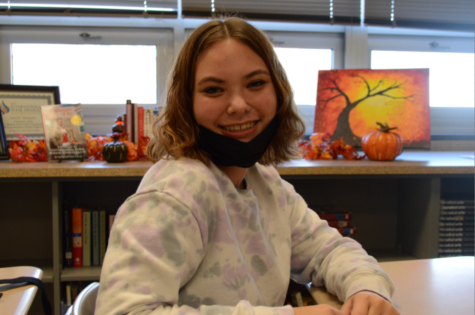 Makaylah Mithelavage
Makaylah is a senior here at BASH. This is her second year in Journalism with a break in her junior year. When she took the class in 10th grade, she didn't...