Senior Spotlight: Jessie Ahart, student Editor-in-Chief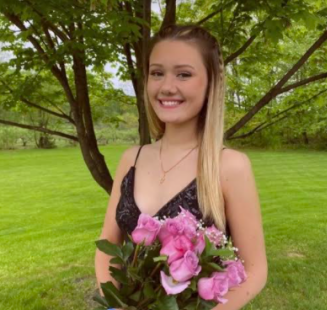 As the 2020-2021 school year ends, The Cub says goodbye to the Editor-in-Chief, Jessie Ahart, who has been a part of The Cub her entire high school career. Even before coming to BASH, she had a little bit of prior experience writing for the West Press back in middle school.
Jessie has put a lot of hard work into her writing career here at BASH and she loves to write. Writing for The Cub has allowed her to express herself in ways she probably would not be able to in high school. She loves this newspaper so much she stated, "My favorite part about The Cub is how laid back it is and I get a lot of freedom to write bout the things that I want."  Her years here at The Cub have allowed her to not only gain friends, but also grow as a person. It has helped her tremendously with her social skills and her interviewing skills, which both will benefit her later in life.
She not only is an avid writer, but she is a good friend and an athlete. Jessie has played volleyball for the past 4 years and she has played not only for BASH, but also on a travel team. She really enjoys the sport and she most likely will never give it up. She pays very well on the team and her team is nationally ranked number one in the state (crosscourt). She even got recruited last year to play for college for her next four years of schooling. Volleyball has also helper her learn how to be competitive and has helped her grow. Without volleyball, she would not be the person she is today. She loves the sport and it has helped her learn how to work well with others and work together to achieve the same goal. She is also very good at the sport.
Jessie will be attending Lycoming College in Williamsport, PA, and she will be majoring into the social work field and playing volleyball. She wants to go into this field because she wants to help foster kids or work with adoption agency so that she can help change the world, even if it is in a small way.
"I randomly watched a movie about a family working with foster kids and one day, I was like 'wow, I want to do that,'…I wanted to help kids find good families and get them out of bad environments they might be currently staying in."
Jessie has big plans ahead of her and the rest of The Cub staff wishes her all of the best for what is to come!
Leave a Comment
About the Contributor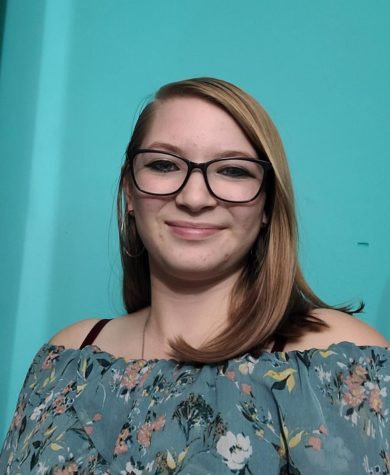 Cheyenne Williams, Editor in Chief
Cheyenne is a senior this year and it is her second year on The Cub, while she is also in her third year of taking journalism. She likes to write about...