Sequestered Juries: Why are they used?
In the recent case of officer Derek Chauvin, he has been charged with the murder of George Floyd, and was just found guilty on all counts on March 20th, 2021. As for a little background, the 46-year-old, African-American man, George Floyd, was killed in police custody on May 25th, 2020. The officer was seen and recorded kneeling on the Floyd's neck for about nine minutes straight as he repeatedly called out, "I can't breathe" more than twenty times as he struggled to stay alive.
For this particular case, it was decided that there be a sequestered jury. This meant that the jurors were isolated in a private location, often an undisclosed hotel, and unable to see their families or friends until the verdict was reached. This type of jury usually deliberates after the close of typical business hours in order to complete their work quicker, and they also must avoid all news about the case. The reason sequestered jury's are used is for privacy reasons and to keep the jury's decision from being biased or influenced by the public opinion.
In most cases, the jurors are notified that their opinion can be concluded only from the information displayed in the trial. This is because when outside information is presented, there's a good chance aspects can be one-sided and untrue, and to keep the case fair it's best this be avoided. If any jurors do make a decision on the case based exclusively on information from an outside source, they can be accused of committing juror misconduct, which will have them removed and a new trial may be started.
Sequestering a jury in controversial and well-known cases is usually the best option to keep things fair and everyone involved relatively pleased. Doing this makes it extremely challenging for the juror to be pulled in one direction as opposed to the other or be convinced of one side due to information outside of the trial. Not only that, but it prevents the jurors from being overly pressured and away from threats and harassment from non-jurors that want to ensure a certain outcome from the case.
Sequestered Jury Rules:
Jurors escorted by bailiff or U.S. Marshal to bathroom
Jurors expected to sleep and eat at same location and may be transferred to and from courthouse as a group
Phone calls only allowed if a court official listens in to ensure the case isn't being discussed
Plaintiff or defendant in trial may request to have a sequestered jury, and judge will decide
These rules are put in place to ensure the jury is working effectively in order to give the case an unbiased and equitable outcome. Sequestered juries are nearly impossible to be tainted by 0utside information on the case and leave those involved with assurance that the outcome will be justified.
Leave a Comment
About the Contributor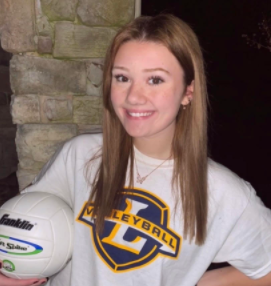 Jessica Ahart, Editor in Chief
Jessica Ahart is a senior at BASH that has written for The Cub and taken journalism for the past four years. She also previously wrote for the West Press...