Mrs. Weber says goodbye to BASH
Boyertown Area Senior High said their goodbyes to beloved teacher Mrs. Weber. She retired from BASH on Wednesday, January 2o, 2021 after her longtime career of 18 years of teaching Weaving and Computer Graphics.
She initially wanted to start teaching because she loved being around kids. Mrs. Weber first started at a software company where she even got to the point she would teach people how to use the software, which she loved. Her love for working with kids also shone through when she was a girl scout leader. She began her career here at BASH in 2003, but started teaching in Methacton School District at Arcola Middle School, and taught there for three years, before moving her way to Boyertown.
Mrs. Weber said, "I think my best memories are when there dogs were here with the kids. I felt I was able to reach all of my art kids in my classes and the dogs enhanced that, I think. And we were able to meet more students by being in the hallways and going to other classes and I think I learned a lot from the students."
Mrs. Weber decided she was going to retire this year because her husband is fighting cancer and she is concerned about exposing him. If it was not for COVID, she would not have retired in the middle of the year. She would have waited until the end of the year, but she honestly just wants to stay home and take care of her husband and spend her time with him.
During retirement, she plans to do a lot with her dogs, which includes going into facilities since her dogs are therapy certified. She may even come back and visit BASH one day with them. Mrs. Weber mainly wants to spend her time taking care of her husband and she wants to finish all of her art projects that are halfway started in her house. She even does glass painting, which is mainly pictures of dogs.
Her advice for students before she left was, "Work hard in whatever course you're in; smile, that is contagious and it kind of makes you more approachable by other people; don't ever give up; work hard like I said before and be kind to people; just be nice. Spread good cheer and happiness in the world. And talk about your dogs a lot."
Her kindness and good cheer will be missed very much at BASH and we wish her the best!
Leave a Comment
About the Contributor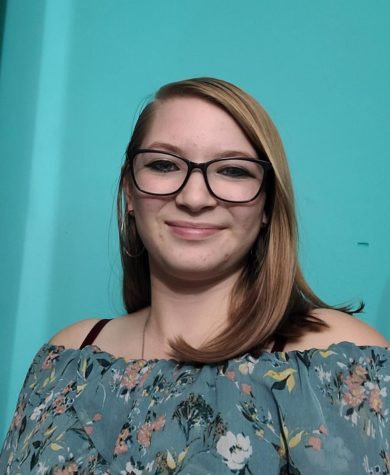 Cheyenne Williams, Editor in Chief
Cheyenne is a senior this year and it is her second year on The Cub, while she is also in her third year of taking journalism. She likes to write about...