Colts cheer for the Bills (off the field!)
Following the lead of Bills fans, Indianapolis Colts fans have given around $2,500 to the Patricia Allen Fund at Oishei Children's Hospital in a move of enthusiastic camaraderie for the Bills' triumph against the Miami Dolphins on Sunday, according to a Colts representative Monday. Although they might be rivals this weekend, that doesn't define the fact that family and health always comes before anyone or anything!
The Dolphins' misfortune preceded the Colts' conquest against the Jacksonville Jaguars, and set up for the Colts to make the end of the season games. The Miami misfortune and the Colts' triumph implied the Colts were in the AFC end of the playoffs as the seventh seed and will face the Bills on Saturday.
The plan to give was initiated by Colts fan Jameson Hutchison, who had learned of the gifts by Bills fans following the passing of Bills' QB Josh Allen's grandma in November.
The fund has reached $1,050,000.00 with the cash being utilized to erect the Patricia Allen Pediatric Recovery Wing, on the games themed tenth floor of the clinic. The den on the floor has been named Buffalo Bills Fans Fun Zone in acknowledgment of the fans' gifts. Different ideas are in progress for the cash raised.
Leave a Comment
About the Contributor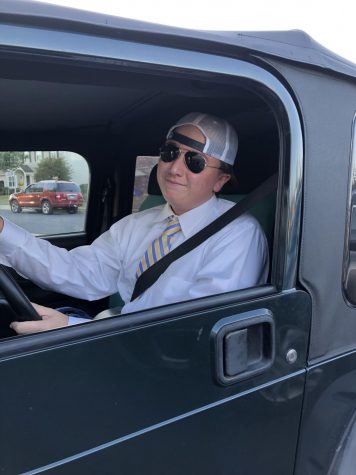 Connor McNeill, Co Sports Editor
Connor is a senior at BASH, and this is his first year writing for The Cub. He aspires to be sports talk radio host, and hopes to get there by starting...