Fun holiday activities for BASH students!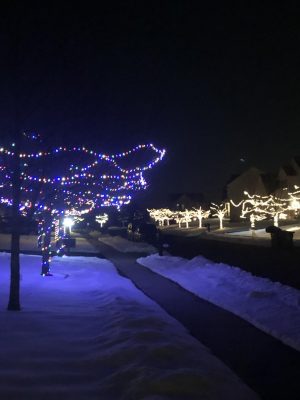 Trying to get in the Christmas spirit? There's many safe and fun activities in the area that allow you to get out of the house and enjoy some time with family. Here's just a few holiday events in the area, perfect for this time of year.
SunnyBrook Ballroom Drive-in Movies
The SunnyBrook Ballroom is having a Winter Wonderland Drive-In all throughout December, where they'll be showing Christmas movie favorites such as Elf, The Santa Clause, and It's a Wonderful Life. Movies will start around 7:00, with parking lot admissions open at 5:00. Tickets must be purchased online and in advance, and cost 25 dollars. They are not interchangeable between movies. Audio will be transmitted through an FM radio, whether it's in your car or your own personal radio. Bathrooms, concessions, and outside seating are available, but masks must be worn when you are outside your car at all times.
This year, Hershey Park will be having it's Sweet Lights light show. You'll drive  through two miles of wooded trails, and watch illuminated displays. It's a fun and warm way to celebrate the holidays, and you'll be sure to see plenty of cool light displays. Tickets range from 25-42 dollars, depending on the size of your car. The light show is open from 5-10pm.
Throughout January 10, Longwood gardens will be open daily from 10am-11pm. The conservatory will be closed, however all the outdoor lights and plants will be available for everyone to see. You can walk around the gardens and look at gorgeous plants, fountains, and lights. Tickets cost $20 for adults, $17 for seniors/college students, $13 for military/veterans, and $6 for kids age 5-18. Children 4 and under are admitted free. Masks must be worn in any indoor area, or anywhere where social distancing isn't possible.
Lehigh Valley Zoo Winter Light Spectacular
The Lehigh Valley Zoo will be hosting it's annual Winter Light Spectacular now throughout January 2. Open from 5pm to 10pm, you will be able to walk around the zoo and look at many amazing light displays. You may even see some nocturnal animals! Tickets cost $10 for kids, $15 for adults, and $8 for zoo members. Infants get free admission. It is also asked that all guests wear a facemask for their entire stay, and try and maintain safe social distancing.
Leave a Comment
About the Contributor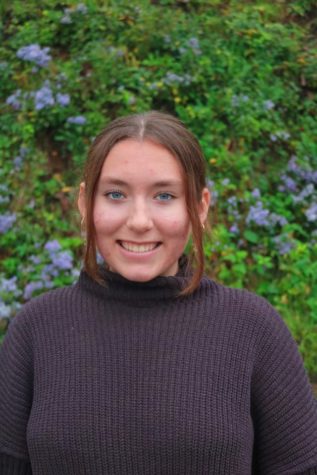 Emma Wenerowicz, Editor in Chief
Emma Wenerowicz is a senior here at BASH, and has been writing for the Cub since she was a freshman. Emma first joined the newspaper because of her love...