Spooktactular haunted attractions for 2020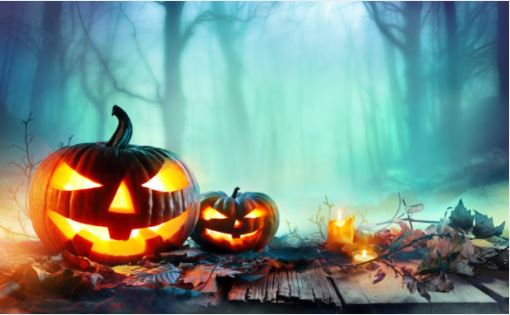 It's October and that means it's time for all the haunted Halloween Attractions! There are very many in Pennsylvania and some are even one of a kind in the whole world.
A real haunted hospital that has been abandoned for 25 years and they have 4 haunted attractions. The first one is the Asylum itself which was home to some of the world's most criminally insane. Back in 2018, they opened their Maximum Security Wing where guests visit the cells of their most hostile patients while navigating through the wing.
The next one is The Morgue, which is exactly what it sounds like. "From draining blood to incinerating bodies, The Morgue at Pennhurst is your full service mortuary. In this attraction, guests will have to find their way through the morgue.
There is an attraction called Containment which takes a person through a 1,200 foot tunnel under the complex. It is stationed as a government facility that has been underground for decades and you will witness the patients being experimented on in the most inhumane ways possible.
Lastly, there is the Mayflower After Dark, which is Pennhurst's most haunted building that has no actors or props.
They are open every Friday and Saturday of October, and the ticket box office hours are 6:30pm-10:30pm. You can also buy tickets online and the haunt even stays open after ticket office hours, but you must be on the grounds before the box office closes. The ticket prices are: Red combo, which is all 4 attractions, is $44 and the VIP, which gets you to the front of the line and into all the attractions, is $78.
An event that takes place at Eastern State Penitentiary, but Terror Behind the Walls is cancelled due to covid for 2020.
You can still take a night tour and learn about the history at Eastern State, which allows you to explore the cell blocks, look at historic locations like Al Capone's cell, there's an audio tour, and you can watch a movie that was filmed here back in 1929 that is projected onto the 30-foot walls.
You can go to Eastern State Wednesdays and Thursdays  for $19, Sundays and Fridays for $26, and Saturdays for $32 all of October. You can also go the first 3 Sundays, first 2 Fridays, and the first 2 Saturdays of November for those prices.
They have 4 regular attractions and 3 Midway Attractions.
Their regular attractions are Zombie Safari Tour, Prison of the Dead, Unknown 2.0, and Ground Assault: Zombie Laser Tag.
Zombie Safari Tour is new for 2020 and only for this year. It is a walking tour of the zombie safari, since all the tour vehicles have been destroyed.
Prison of the Dead is you taking a tour through a now condemned Willow Glen State Penitentiary, which is a massive 50,00 square foot haunted house and it is one of the largest on the East Coast. Zombie World renovated the facility and cells to hold zombies. The tour even begins when you board an actual prison inmate bus that takes you to the entrance.
Unknown 2.0 is where you will face your worst fears and phobias and "If you are afraid of something, it's in here!!"
Ground Assault: Zombie Laser Tag is almost just like a first person shooting game that has been brought to real life. You are given a high power multi optional tactical laser gun to control escaping zombies. "If you like zombie shooting games or just hate being attacked by zombies, you are going to love Ground Assault: Zombie Laser Tag." You also must be 9 years old or older to participate.
The Midway Attractions are The Monster Midway, The Midway Massacre, and Spooktoberfest.
The Monster Midway is a 27 acre scream park that has tons of activities. You can play games, have pictures taken, and enjoy food at Shocktober Feast, Shocker's Café, or any of the food trucks there. They also have real restrooms and not porta potties, and you can enjoy live bands, and DJ's on the West End Stage throughout the season.
Midway Massacre is newly expanded this year and is an outdoor scare zone that not only has zombies, but zombie clowns with chainsaws.
Spooktoberfest is new this year and is a family friendly Halloween experience for kids ages 12 and under. It is open every night that Shocktobrfest is open from 5pm-7pm, and on Halloween, kids can wear their costumes, get candy, and enter a Halloween costume contest.
Shocktoberfest is open September 11th to November 7th. The Ticket booth hours are Friday and Saturday, 5pm-10pm, and Thursday and Sunday from 5pm-9pm. Shocktoberfest opens at 7pm and Spooktoberfest is open from 5pm-7pm. They are open every Friday, Saturday, and Sunday throughout October and a little of November. The prices of tickets vary.
They have 4 haunted attractions which are Haunted Hayride, Den of Darkness, Frightmare Asylum, and Nocturnal Wasteland.
The Haunted Hayride is a tractor pulled wagon that is pulled deep into a corn field and the guests are greeted by a 20 foot pumpkin king at the beginning of the ride. It is the world's first 3-room enclosed hayride scene that has graveyard inhabitants, clowns, and toxic waste creatures and lasts a span of 20 minutes long.
Den of Darkness is a series of mazes in a 200 year old barn that is 3 stories high.
Frightmare Asylum is exploring 4 floors of the asylum as you see scenes with good scares and rooms with more cutting edge special effects.
Nocturnal Wasteland is you venture into the woods that has narrow, winding paths that go through thick vegetation, as you come face to face with mutant creatures that fill the forest that has totally new and revamped scenes, pathways, and scares.
Field of Screams is open every Friday, Saturday, and Sunday and Few Thursdays (8th, 15th & 22nd) from October 2nd to November 7th. The prices of tickets vary.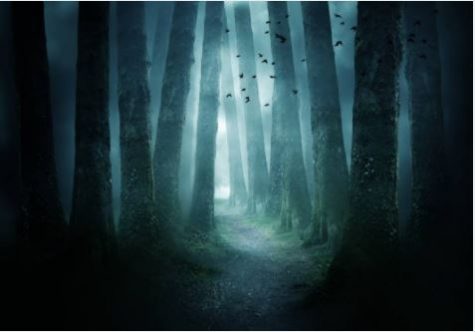 They has 2 main attractions and 2 other new attractions.
The 2 main attractions are Bate Motel and the Haunted Hayride.
The motel is a horrifying display of terror and mayhem where you will see levitating spirits, floor boards that come alive, pictures that follow you, and incredibly scary custom props.
The Haunted hayride is closed this year due to covid.
The 2 other attractions are Bates Psycho Path and Revenge of the Scarecrows.
The Psycho path is the haunted hayride pat that has been turned into a scary walking attraction.
Revenge of the Scarecrows is a corn trail where people walk through a corn field filled with sets, animatronics, and over 30 actors in makeup.
Also, due to covid Bates had a no touch policy in place. They are open almost all of October from the 2nd to November 1st. Sunday, Monday, Tuesday, and Wednesday they are open from 6:30pm-9:30pm and Thursday, Friday, and Saturday they are open from 6:30pm-10:30pm. The tickets cost $40 for the Adult Combo, $35 for the Child Combo, $75 for VIP passes, $30 for Group Adult Combo, $25 for Group Child Combo, and $65 for Group VIP passes.
Covid Information
Pennhurst- Face masks are required at all times and guests will be greeted by a health screening/ security checkpoint.
Eastern State- Face masks are required for all guests ages 2 and older
Shocktoberfest-Guests are required to wear face masks
Field of Screams-Face masks are required for guests
Bates Motel-Be prepared to have your temperature taken and walk through a metal detector. Guests are also asked to wear face masks when entering the property, waiting in lines, and in the Bates Motel.
For other fall activities and haunted houses in Pennsylvania click HERE.
Leave a Comment
About the Contributor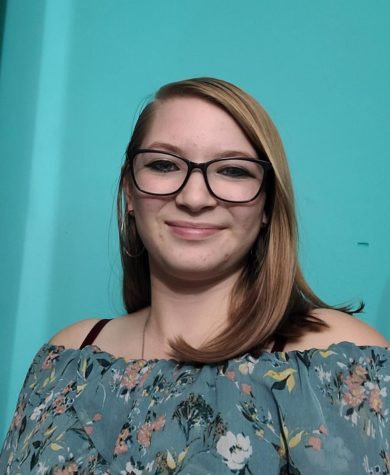 Cheyenne Williams, Editor in Chief
Cheyenne is a senior this year and it is her second year on The Cub, while she is also in her third year of taking journalism. She likes to write about...