Raugh Relays, a student-created athletic event with food challenges, teases upcoming event
Raugh Relays, created by senior Zach Raugh, is teasing an upcoming summer event, which he hopes to have at West, pending coronavirus restrictions.
"The meet started off as an ongoing joke and one year I just decided to make it happen," Zach said.
Raugh Relays, which is described as a "track meet with a bunch of random food challenges," had one meet held last year in September, which enjoyed a modest success of over 20 people participating. This year, he's hoping to raise money for a cause.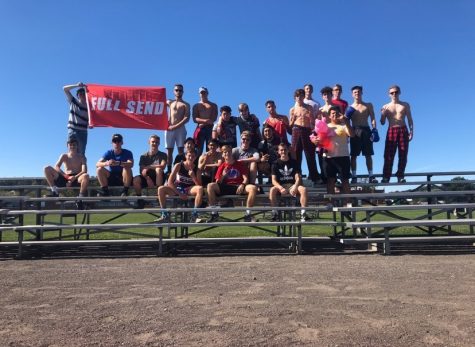 "Last year I just wanted to see if I could do it, but this year we plan on raising money for a nonprofit," he said. "We're still in the preliminary stages of planning, but all profits we do make will go towards a prosthetic charity."
For Zach, who comes from a background of running track since seventh grade until last fall, a prosthetic charity means a lot to him,
"We chose a prosthetic charity in order to help some of the less fortunate who might not be able to participate in an event like this," he said.
Within track, he was a sprinter, and ran cross-country to stay in shape. His events in track didn't impact the event so much, but his love for running has.
"I started heavily running around ninth grade, and it was something life changing," Zach said. "I met some of my closest friends through running and there's something about pushing yourself to your limits that I love. I also think it's one of the healthiest activities you can do for yourself, both mentally and physically."
Past activities at the meet include "the lemon one hundred," where runners place a lemon half in their mouth prior to running, "the pepper two hundred," where the athlete consumes a hot pepper before running, "the marshmallow four hundred," which requires runners to fill their mouth with marshmallows before running and eat them during the race, "the ice cream eight," where the athlete must eat an entire ice cream sandwich each lap, and the "milk mile," which makes the runner drink an entire carton of milk at each loop.
"We'll be bringing back the milk mile and another fan favorite," Zach said. "For planning the actual meet I wanted a bit of everything so my personal events didn't have much of an impact."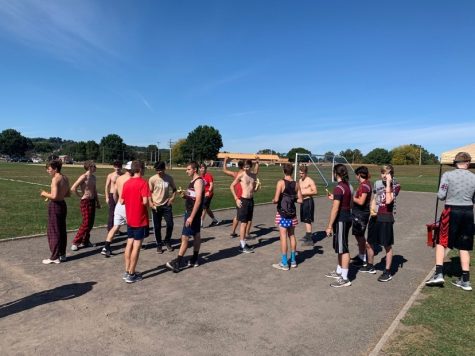 Zach has done the bulk of the event planning himself, but gives homage to those who are helping him.
"I've had a lot of help/support with filming, volunteering, and refereeing, but I organize a majority of it on my own," he said. "I would love to have more [Raugh Relays] in the future, but we haven't planned that far yet."
Those interested in participating can do so while having fun and raising money for charity. Zach "just wants people to have a good time."
"[Participants can expect] a good time if they don't mind a bit of running and eating," he said. "Last year we had bracelets and we plan to do the same thing this year."
Keep an eye out on @RaughRelays on Instagram for future updates on the upcoming event!
Leave a Comment
About the Contributor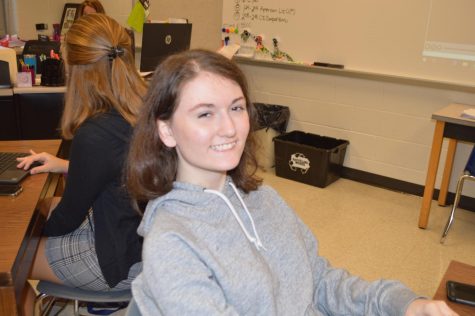 Jocelyn Lear, Editor-in-Chief
Jocelyn is a graduate of BASH. She served three years in the CUB and she previously wrote for the East Observer. She was in many clubs, such as SADD, Stage...