Artsy escapes during COVID-19 closure
All students may be currently stuck in quarantine, but some have taken the time to find new ways to escape. Art is one way for many people to break away from their realities and give themselves something else to do or focus on rather than the dreaded boredom of quarantine. It also allows them to express how they are feeling and what they like through many different styles. One unnamed student at BASH has discovered an uncommon style of art. She' learned that she is very good at embroidery and creating different designs. The inspiration for this new art style came to her after the realization that's she's restricted to little activity due to her injuries, and there's not much else to do. "I'm still stuck in a boot, so I couldn't really be very active. It is something I can do while sitting down and I find it fun."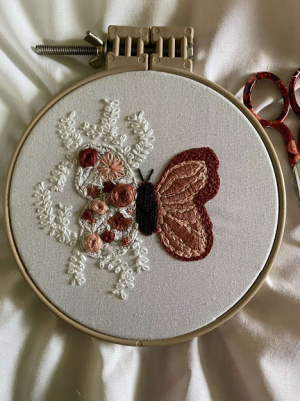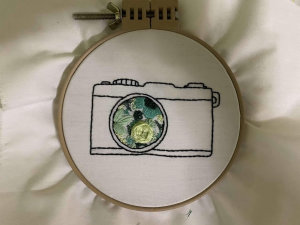 Other students have been turning to the more traditional styles of art; drawing and painting. One of these students is junior, Elise Miller. She said, "I learned how to do realism art because I wanted to get better at drawing but then it became an obsession and a constant need to better my work." She usually makes oil paintings of oceans and uses colored pencils to draw pictures of animals. When asked why she finds making art relaxing and beneficial to her mental health, Elise stated, "Art helps me therapeutically because it makes me stop thinking and forces me need to focus. Doing incredibly detailed things makes it so you have to learn to focus and not think about anything else, and in a sense, I just zone out." This shows how her art is like an escape from reality through intense focus.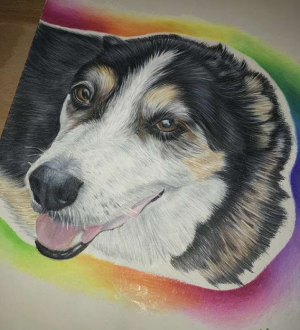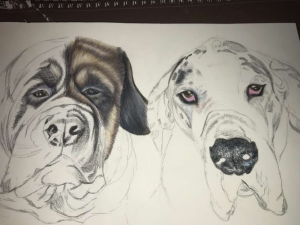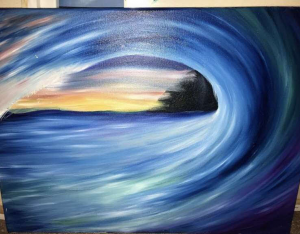 Paint and art supplies sales have gone up by almost 10% since social distancing started, so it's easy to say art is becoming an outlet for many people that need to express themselves or are just bored.
When talking to some of the students at BASH, most of them said that they just recently started to get into art. 
"I hadn't really done anything art related when I came to the high school I was relieved that I didn't have to take any more art classes. But over the past month or so I just started painting, it helped me relieve stress and just take time to clear my head." stated one of the students that also discovered their hidden artistic side during quarantine.
Another student said, "I've always been invested in art, I hope to pursue a career in art. I have been painting on my walls for a while now and I'm starting to feel like Rapunzel because I'm almost out of room on my walls to paint!"
Countless students at BASH are expressing themselves whether it's through the walls of their bedroom, a canvas, or just a random object. Art has become a safe haven for some people during these stressful times. So why not go and paint or draw something just to clear your mind? Relieve stress and create something you can be proud of.
Leave a Comment
About the Contributors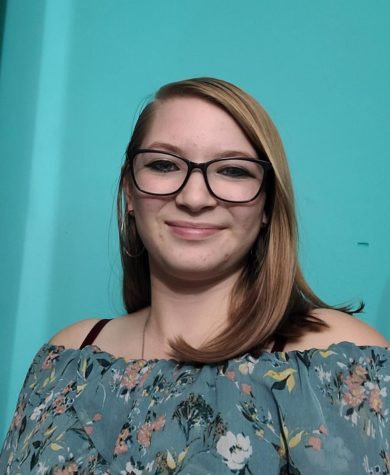 Cheyenne Williams, Editor in Chief
Cheyenne is a senior this year and it is her second year on The Cub, while she is also in her third year of taking journalism. She likes to write about...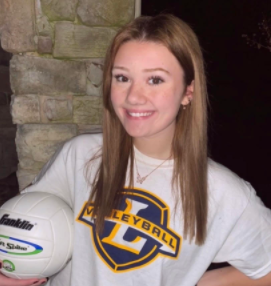 Jessica Ahart, Editor in Chief
Jessica Ahart is a senior at BASH that has written for The Cub and taken journalism for the past four years. She also previously wrote for the West Press...