Senior Class Struggles as Result of Pandemic-related Cancellations, Closures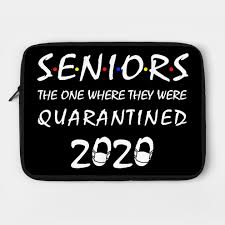 When someone initially starts high school, they dream about being able to finish out their school experience at the end of their senior year. But for the class of 2020, this dream is still very up in the air. The class of 2020 remains in quarantine, and definitely didn't see this coming when looking forward to their last year of high school. It has had  more of an affect than anyone would have thought it would. 
The seniors at BASH all have many different worries, but there are two they are all overly concerned about: prom and graduation. To many seniors, these events are what truly defines a high school student's experience, and they are not getting to have a typical senior year. One of the only good events that has happened for seniors is that they managed to fit their senior trip to Disney in the week before all the schools shut down and became closed and the Stay At Home Order was established throughout Montgomery and Berks County.
When asked about what her worries are, senior Valerie Schneider stated, "I'm mainly worried about college visits, college testing, when we will be able to graduate and how my grades will end up."
Many seniors are also worried about how their grades will end up because of everything going on and how everyone is to stay home.
Lauren Huffman mentioned that, "My main worry is my grades. I have a big scholarship riding on me getting good grades throughout this year. I also worry about my Color Guard team since our champs and home show got taken away. I feel so bad for all the seniors who never got to experience that." mentioned Lauren Huffman.
Not only is this quarantine making seniors worry, it also is causing them to stress out.
Senior Nicolas Nock claimed that, "It is stressing me about work and how I'm going to finish the year."
The seniors mainly are either working a lot to keep themselves busy or are learning new activities like baking when they are stuck at home. Even though they are doing many new things or trends to pass the time, it does not keep their stress and worries away.
When asked about how the quarantine is affecting her as a senior, Laura Wigand said, " Prom is being rescheduled or maybe cancelled, I don't know how graduation is going to happen or if it will happen at all, and personally, I don't think I am going to get a senior spotlight in the art show, which I was really looking forward to." The quarantine may affect whether all the amazing, talented seniors get their senior spotlights like there have been at past art shows, which no one ever thought about. 
The biggest event that everyone is still concerned about, is graduation. Most seniors just want to graduate so this disastrous event is over and they can return to preparing themselves for college in the following year or working a lot. However, everyone still has some mixed views about this.
Neiko Shea expressed, "I just hope it's on a stage in front of people and I feel like the class of 2020 gets robbed of something that every other class got. It feels like you've went through all of the 12 years of school for nothing," compared to Kameron Metcalf who conveyed that, "My goal is to just graduate, whether I will walk on graduation day or just get my paper in the mail, that all depends on how long this lasts." These ideas are the main ideas that seniors are thinking about towards the thought of their graduation, however that will be. 
The quarantine due to Covid-19 is affecting each senior differently, yet the same. They all are mostly worried about prom, graduation, and how their grades will end up because of all of this. So, the class of 2020 must keep their heads up and just hope everything will get better, as they go through this tough time together.
Leave a Comment
About the Writer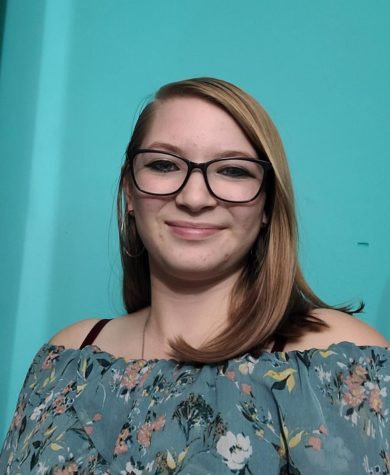 Cheyenne Williams, Editor in Chief
Cheyenne is a senior this year and it is her second year on The Cub, while she is also in her third year of taking journalism. She likes to write about...