Coronavirus shuts down sports worldwide
As Coronavirus spreads and now becomes a pandemic, it's beginning to put a halt on the world, and especially fan-favorite sports. Now is the most important time of year for basketball, and it's being shut down.
The NBA made this official on March 11, 2020, after discovering one of the teams has been exposed to the virus. French basketball player, Rudy Gobert, who plays for the Utah Jazz team had tested positive for Coronavirus. He tried to make it out to be a joke as he rubbed his hands all over interview mics in mockery to the illness, but the NBA didn't see it as that when they suspended the season afterward. This final decision was made when NBA Commissioner Adam Silver and team owners conducted a conference call to discuss the matter. Gobert will be in quarantine for two weeks and all players of the teams he played in the last ten days have been asked to self-quarantine.   
Among the cancellations with the NBA, college basketball has decided to take precautions as well. The March Madness games are now restricted to players and families viewing only. All tickets and seats have been reserved for just the college players' family members, and nobody outside of that can watch except from through their televisions at home. This has caused quite a commotion for "die-hard" basketball fans who have been looking forward to NBA games or March Madness for months.
Leave a Comment
About the Contributor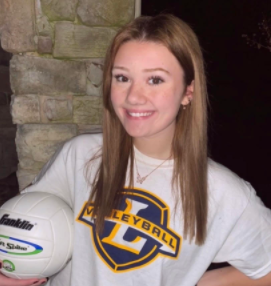 Jessica Ahart, Editor in Chief
Jessica Ahart is a senior at BASH that has written for The Cub and taken journalism for the past four years. She also previously wrote for the West Press...