Students avoid writing-task anxiety by utilizing the writing center in 508
The Writing Center has recently just opened for peer-tutoring in room 508. 
Julie Kleban, one of the senior members of the Writing Center, helps advertise and tutor.
"I'm one of the tutors in the Writing Center, I've been there for two years now," Julie said.
The main goal of the Writing Center is to help.
"Our main goal is to help students improve their writing abilities, not really their paper," Julie said. "They come in seeking help for a prompt that maybe their English teacher or their History teacher gave them, and we want to help improve their writing skills, as we improve their paper."
Julie believes that students should take advantage of the Writing Center, but that hard work is necessary to succeed. 
"I want people to know that we're not really a fix-it shop we're there to help you improve your paper and maybe help you get a good grade, but we're not going to babysit you," she said.
Additionally, she wants teachers to know that all subjects are applicable for the Writing Center.
"The Writing Center is good for all subjects, not just English. It's good for history and it's good for science if you have to write an essay. We want all teachers to know that the writing center is available, not just English," Julie explained.
The Writing Center has been up for 3 years. There are a lot of juniors, but only two seniors. It's Julie's hope that the juniors become great leaders next year. 
Kleban also explained that there are about 8 peer tutors. It's mainly all peer tutoring, and sometimes Mr. Wise will help out, but it's usually just "a peer helping another peer."
The Writing Center is open and ready for students in all stages of writing.
"We welcome all students, we don't care what English class you're in, we don't care what your writing ability is, we love all students to come in to get help on their essays or prompts or bibliographies," Julie said. 
Signing up to be a peer-tutor is not open right now. 
"We usually open that back up in the spring for the next school year, so that people know to sign up for it at the next flex sign up in 2020-2021," she said. 
Flexes are open for walk-in appointments, every other period and before and after-school is available only through scheduling. If you have any interest in getting help from a peer, head to 508 or see Mr. Wise in room 511!
Leave a Comment
About the Contributor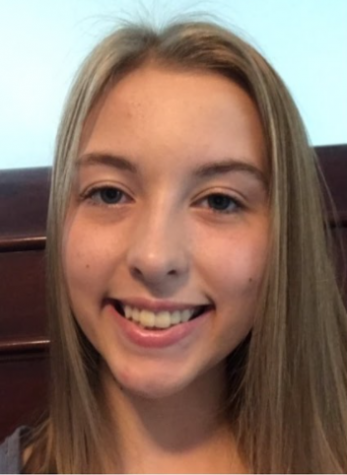 Kasey Gress, Assistant Features Editor
Kasey Gress is a junior who writes for the CUB. This is her third year writing for the CUB news site, and she is happy to share what she knows about BASH...