Elfus: A BASH tradition continues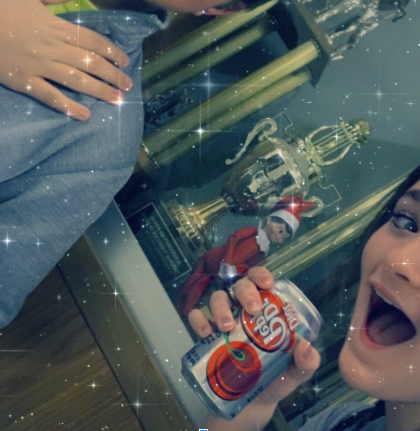 Everyone has their own Christmas traditions that they carry out each year when the holidays roll around. Whether that tradition be at home with their family, or at school with their peers.
When it comes to Christmas time here at BASH, Student Council likes to have their own mini version of "Elf on the Shelf," they call him Elfus. Elfus can be just about anywhere around the school, even all the way up in the 300s one day, then the next he goes all the way down to the gym. And you may be thinking to yourself, "How do I find Elfus?" Well, when trying to find him, Student Council gives out a little hint every day to try and help find Elfus, and when you find him, you can snap a picture with him and bring him to the Student Council room to pick up a little prize for finding him! 
When asking junior; Zoe Longacre about hiding Elfus, she said, "I look forward to it every year, and seeing everyone getting all excited when they find it makes me feel good!"
 But, with having fun, comes consequences. During this year while Elfus was hiding, he was stolen. TWICE! But, everything ended up being okay, and he is now back safely. 
When prompting fellow BASH student; Alex Schaefer about the thefts, the senior replied with, "I thought it was funny hearing about people stealing Elfus, but I missed seeing him around."
Despite these occasional "crimes," many of the BASH students enjoy finding and getting their pictures with the elf. Having Elfus around is a fun, and interactive way for students to get excited about the holidays together.
About the Contributor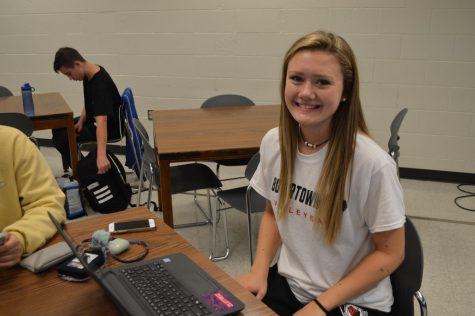 Jessica Ahart, Social Media & Features Editor
Jessica Ahart is a junior. This is her third year in journalism. She previously wrote for the West Press. In her free time she plays competitive volleyball...