Creative Arts: Untitled Poem Depicts Student Anxiety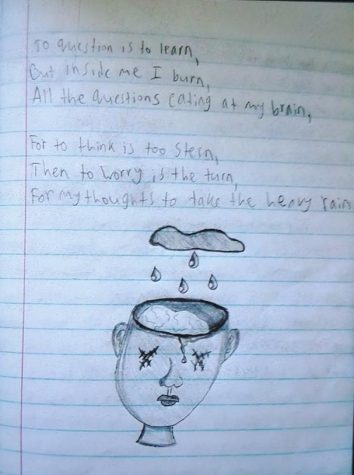 Teenagers are no stranger to stress, anxiety, and the butterflies that meet one's stomach when thinking of overdue assignments. Junior Sam Hoffman captures the perturbation which haunts many a high school student in an untitled piece.
"[It's about] anxiety! I overthink too much constantly, and wanted to express that," Sam said.
The poem erupted from a bit of sadness.
"[The burning] is my sadness and anger and overthinking," she said.
Sam Hoffman is a poet that spends much of her free-time writing prose. Being in the Accent, BASH's creative writing club, allows her to share her pieces.
According to Sam, her untitled poem represents trying to overcome and move on from stress.
Sam, like many students, doesn't have the greatest relationship with stress. Her attitude towards it is hatred.
"I don't like having [stress]," she said.
Finding comfort in poetry, she writes poetry because she can get her thoughts out quickly.
"It is so different from narratives and it's so much simpler [to express yourself]," she said.
To Sam, poetry means a reflection of her thoughts.
"It's like a way to express yourself without giving away too much," she said. "It can be as long as you want it, short as you want it." 
Sam enjoys sharing with the creative writing club, the Accent, and finds comfort in their words and advice.
Leave a Comment
About the Contributor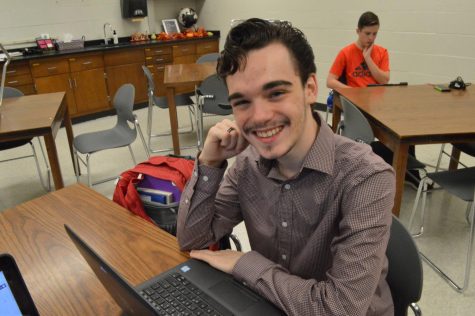 Blaze Myers, Opinions Editor
Blaze Myers is a graduate of BASH. His senior year was his first year in the CUB, previously only collaborating. He was in several leadership positions,...