Star Wars Lives On!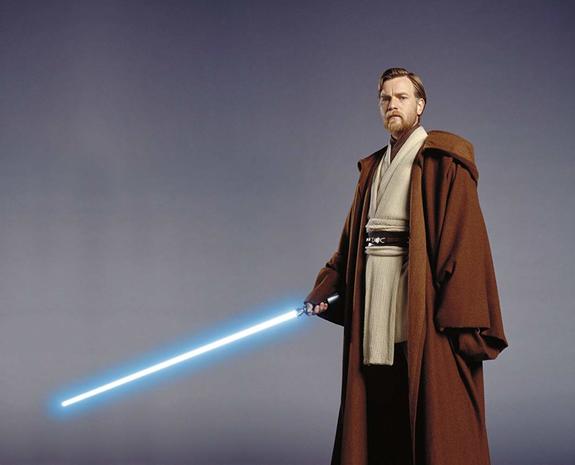 With the last Star Wars movie in the saga set to release in December, many are left to think, what will happen to Star Wars after The Rise of Skywalker? We finally have an answer to that question.
"It's a massive relief," actor Ewan McGregor tells Men's Journal. "Because for four years, I've been having to lie to people about it." Ewan McGregor is set to play Obi Wan Kenobi one more time. 
With the new streaming service Disney+ coming into the scene, we can expect the Obi Wan series to accompany it. Filming for the series isn't set to start until early 2020, and Disney+ comes out November 15th. It has been confirmed that the show will arrive on Disney+ when it is finished it's filming. It will arrive as a set of episodes, rather than a movie debut. 
For all you die-hard Star Wars fans, here is all the known details about the series. 
The series is set to begin 8 years after the events of Revenge of the Sith, and 11 years before A New Hope. We could expect to see the return of Qui Gon Jin in the form of a force ghost to guide Obi Wan. It is almost obvious that we will see a young Luke Skywalker, presumably around the age of 8-9. 
Presumably, we could possibly see the return of Owen and Beru Lars, the family who raised Luke. As well as some iconic villains such as unnamed bounty hunters and the infamous Jabba the Hutt. 
Deborah Chow is set to direct the show, and Ewan himself is set to executive produce it. With a full set of jobs for the show already set in place, the show is starting filming in the early 2020 area.
What is surprising to fans is that they have been hiding this masterpiece for four years. Many would like to have heard of this earlier as they are worried about the future of the Star Wars universe. Most of these concerned fans are only worried because of the Rise of Skywalker trailer said it was the end of the saga. What they don't realize is that we have been through two sagas already. (Those being the Clone Wars and Skywalker sagas) We can definitely expect another one after.
On the other hand tons of beloved fans have created a theory that the Obi Wan show will also cross over or be in the same universe as the other Disney+ show, The Mandalorian. Although it is unlikely the shows will convene, all we can do is hope. 
In the long run, the Obi Wan Kenobi series will keep Star Wars moving after the "last movie" in the saga is released in December. It will bring light to the eyes of fans and excite the world for what is to come.
Leave a Comment