Creative Arts: "I Am From" Captures Shift From Childhood to Teenage Life
The first eighteen years of life are full of near constant change: from blissfully naive childhood, to intensely emotional teenage years. Senior Amanda Garvey has seized this crucial shift in ones early life in her newest poem, "I Am From".
The poem, split into two sides, shows clear differences in identity.
"The childhood side is supposed to be, 'you're not held down by responsibility, you're just care-free'," Amanda said. "The teenage side is more like, 'you're starting to become an adult, you have your responsibilities and expectations.'"
Inspiration comes from her own emotions, as well as the activity students performed in her flex club, the Accent, this week.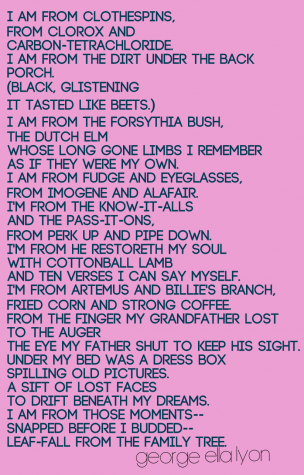 The Accent is BASH's creative writing club. Last week, students analyzed the poem, "Where I'm From," by George Ella Lyon, and were assigned the objective to create an identity through writing their own version of the poem.
Students in the flex later shared their poems with one another.
"I share my poetry with the Accent in order to express my thoughts," Amanda said. "I'm an artistic person, so I like to express my thoughts this way."
Amanda joined Accent because her older sister had Mr. DiLanzo, the club's adviser, and she likes to write.
"My favorite aspect of the Accent is the atmosphere," she said. "It's pretty chill."
Leave a Comment
About the Contributors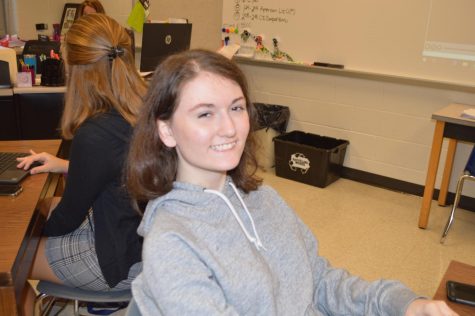 Jocelyn Lear, Editor-in-Chief
Jocelyn is a graduate of BASH. She served three years in the CUB and she previously wrote for the East Observer. She was in many clubs, such as SADD, Stage...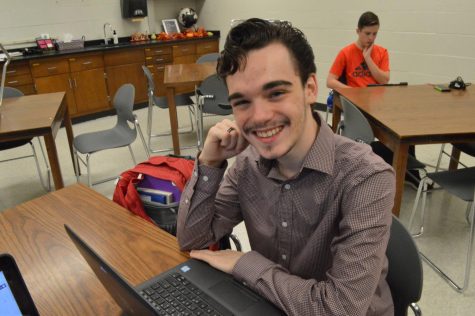 Blaze Myers, Opinions Editor
Blaze Myers is a graduate of BASH. His senior year was his first year in the CUB, previously only collaborating. He was in several leadership positions,...