Last of Us Part II: Saving Gaming a Second Time
The Last of Us: Proof that gaming is an art form?
Naughty Dog dropped The Last of Us Part II release trailer last Tuesday, and February 21st, 2020 is going to be the day video games are rocked.
The Last of Us Part II release trailer is showing that the main point of view will be Ellie, the female deuteragonist that was especially praised for her arc and voice-acting (portrayed by Ashley Johnson). Ellie has grown up, and has to dive into the apocalyptic landscape and face familiar threats on her own feet, with Joel, the male protagonist of the first game, acting as a companion and no longer her guardian.
Naughty Dog has stated that they wish to implement groundbreaking mechanics involving an improved companion system and new enemies including dogs.
Its predecessor, The Last of Us, produced by Naughty Dog, LLC, released as a Playstation Exclusive for the PS3 in June of 2013, and was re-released for the PS4 a year later. It is an action-adventure game dealing with the conflicts of surviving in a post-apocalyptic world and dealing with not just the zombies which collapsed society, but the remnants of society which had deteriorated into savages.
The Last of Us shattered the gaming industry, racking in accolades for Game of the Year and becoming one of the most awarded games in history. The Last of Us sold over 17 million copies, making it one of the best-selling video games of all time and one of the best-selling games for the PS3.
Beyond its financial success, The Last of Us proved immensely popular by showing the entertainment industry that video games can be an art form. Video game campaigns were being looked at as movies again, reminiscent of what was being said in 2004 with the release of Halo 2. 
But unlike Halo 2, The Last of Us went above critically excellent storytelling and characterization and received critical merit for its feminist themes and protagonists.
The Last of Us was essentially brushing against the grain of video-games, beyond the toxicity of the male-dominated consumer base, creating a female protagonist with a voice, evocative of Lara Croft in Tomb Raider (1996). 
With new controversy changing the stereotype of a gamer from the greasy basement dwellers of yore into the school shooters of tomorrow, The Last of Us Part II is exactly what the industry needs right now to depict the feminist art form that video games can be.
February 21st is some time away, but it will make gaming in a time where it could break.
About the Writer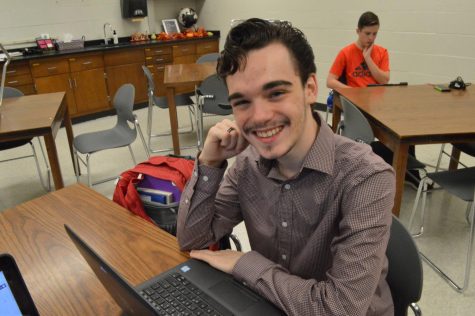 Blaze Myers, Opinions Editor
Blaze Myers is a graduate of BASH. His senior year was his first year in the CUB, previously only collaborating. He was in several leadership positions,...