'Love, Simon' Breaks Barriers for LBGT Community
The school's LGBT community is excited this week for the opportunity to see themselves represented in media with the release of Love, Simon.
The movie, released on Saturday, is about a closeted gay teen's search for his anonymous online friend who he has fallen in love with.
"I got to see an LGBT character with a happy ending and having supportive parents. So that was really nice to see someone who you can relate to happy in a movie instead of not happy," said one student who is agender (does not identify as any gender).
Love, Simon is based on the 2015 book Simon vs. the Homo Sapiens Agenda by Becky Albertalli. Like many movie adaptations, the show cut out many of the book's details, but students still thoroughly enjoyed the movie.
"They left out a few things from the book that I would consider important. They never mentioned that this one side character was bi and they never talk about how Blue, in his emails, talks about the little representation LBGT POC [people of color] get," the agender student said. "Other than that it was cute, funny, and amazing."
Ninth grader Solomon Goldstein, who is transgender, said the movie was cute, and it also represents an important milestone.
"It meant to me that there's going to be a change in media, and hopefully I will eventually see myself on mainstream media," Solomon said. "It means that hopefully people realize that not everything has to be straight."
Leave a Comment
About the Contributor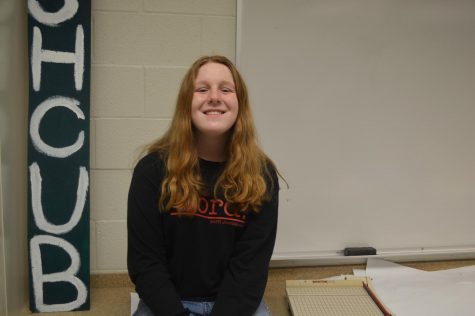 Marlaina Garczynski, Staff Writer
Marlaina is a sophomore who loves to read and write. In junior high, she wrote for the East Observer, but thinks writing for the BASH Cub is much more...