My Day at the Women's March in Philadelphia
On Jan. 20, I was one of millions of people around the world who marched to empower women and bring attention to issues important to us. The march was inspiring in so many ways.  
-It was inspiring to be able to be able to stand for and express the things I believe in, especially racial and gender equality, and to be with one of my best friends while I did it was awesome. A few days before the march, my friend and fellow sophomore Abi Nafus and I got together and made posters that we carried as we walked down Benjamin Franklin Parkway to the Eakins Oval in front of the Philadelphia Art Museum. Mine read "A New Day Is On The Horizon". Abi's read: "We Are The Posterity Of The Witches You Couldn't burn", a reference to the Salem Witch trials.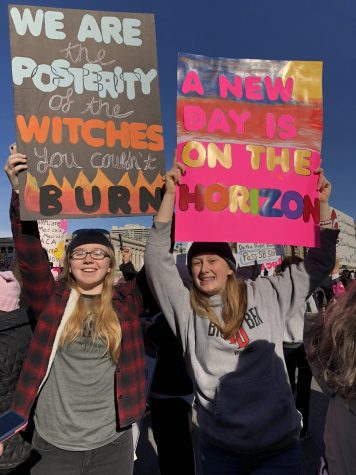 -It was inspiring knowing the same types of marches were going on around the country and the world. The day before we embarked on our march in Philly, thousands of women marched in D.C. Marches also were held in Miami, New york, California, Texas, Sydney Australia, Canada, Paris France, London, and England.
-It was inspiring to hear the speakers. Once we got to the end of our march, Philly Hip Hop artist Suzann Christine broke the silence with her own rendition of Andra Day's "Rise Up" and it was chilling.
Next Emily Cooper Morse, a lead organizer who founded the Women's March on Philadelphia last year, began the speeches.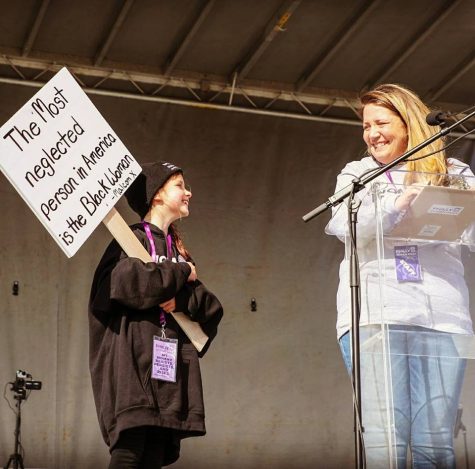 Her daughter stood on stage with her holding a sign that said, "The most neglected person in America is the black woman", a quote from Malcolm X.
"We are fighting for women's rights," Morse said, "especially in communities that are marginalized the most."
Next, black Muslim march organizer Salima Suswell spoke about how women of color are the most forgotten. She said the lack of diversity at the march was not a reason to stay home but a reason to show up.
The women that spoke had such encouraging words to say. Being young, made the words more important for me to hear. Some of the things were raw and blunt, such as the stories of the victims of rape and sexual assault, but I needed to hear them; they opened my eyes.
-It was inspiring to see the older women there, and a lot of them had their husbands and daughters with them. They were fighting for future generations. At the same time, it was heartbreaking to think that in their lifetime they have seen so much change, but at the same time they have not seen enough.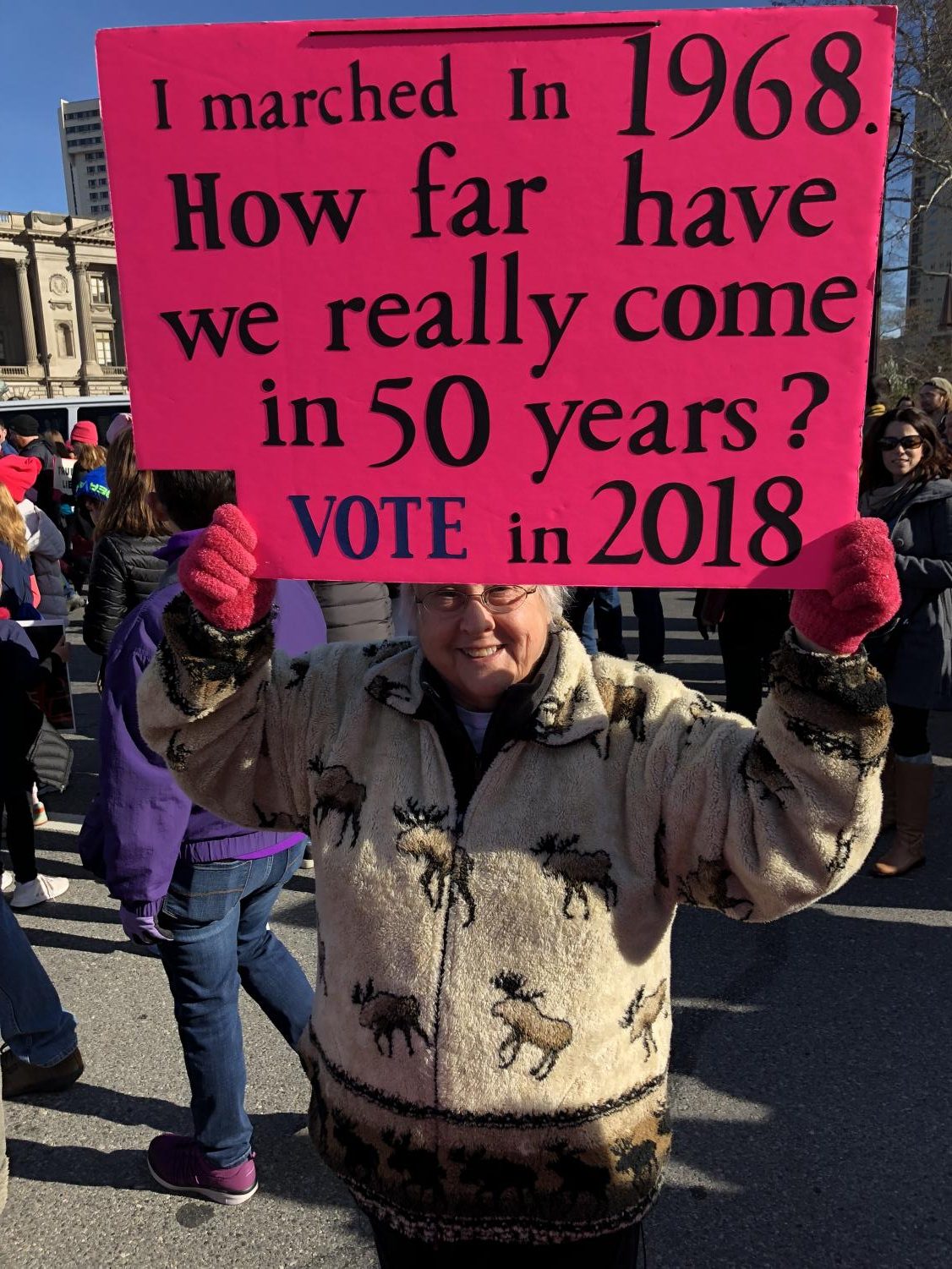 -It was inspiring to see all the men there. "I love all the estrogen in the air," said a man I was walking with. "This is how it should always be." I laughed, thinking it was cool that a man would say that or even think like that. I think the men at the march were almost more important to the march than the women. If other genders are fighting for others' rights, it acknowledges how big our problem really is.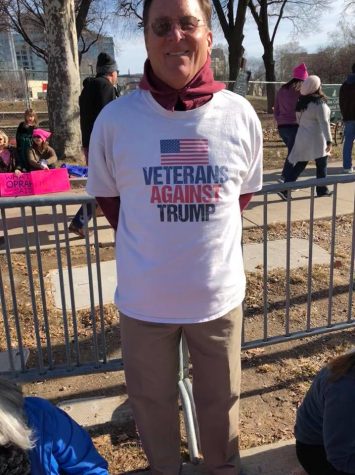 -It was most inspiring to see the young boys and girls in attendance. Every time I saw them, I stopped to tell them I was so proud and that they inspire me. One little girl told me she was "going to change the world" and I told her "I'll be here to watch."
     Today, I had the opportunity to do something that gave me chills, gave me pride, gave me a voice, and gave me power in my country.  My one voice turned into 100s of voices. Hundreds rapidly changed into 40,000 as we got to the art museum. Unity began to speak louder than any tweet in the past year.
As a young person, it was important to me to be at the march and see all the other young men and women there, actively trying to change a world that can be scary at times. This world belongs to us, the young, and it is time to start speaking up for what we believe in.
It is also time for adults to start listening to the words they taught us to say. Our marches mean nothing if our voices are only being heard and not acted upon. Diversity exists; it needs to be respected and accepted. Change will not come until we realize that compromise is the only solution we have.
[slideshow_deploy id='9411′]
View Comments (1)
About the Contributors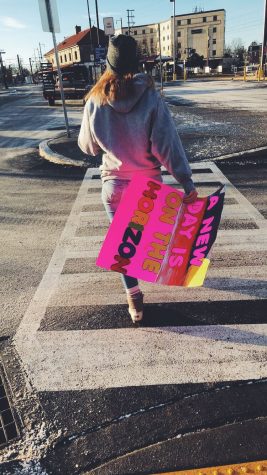 Casey Tremblay, Staff Writer
Casey is a Sophomore and a new student to Boyertown.

Casey is a huge student activist who in her free times enjoys making her voice heard around the...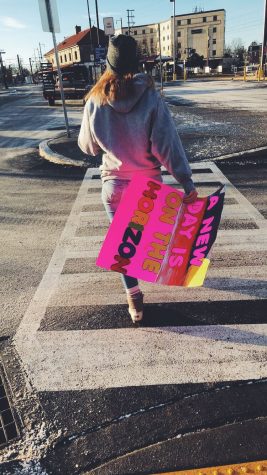 Casey Tremblay, Staff Writer
Casey is a Sophomore and a new student to Boyertown.

Casey is a huge student activist who in her free times enjoys making her voice heard around the...