Students Become Yogis During Phys Ed
Physical Education classes have gotten more zen this year.
Students have participated in meditation, progressive relaxation and yoga classes as part of Fit Fridays, devoted to teaching students new ways they can incorporate fitness into their lives.
"It's a great idea to give kids an opportunity to try different things," Physical Education Teacher Ms. Karen Kooker said. "It also gives the kids an opportunity and chance to mingle within classes, and if they like it great. If they don't, they get to suffer together."
Many students are responding positively to the fitness classes.
"They were so much better than any other gym class," Freshman Jessica Ahart said.
Freshman Kelci Fontana said the meditation class "made me feel complete as a whole".
Future Fit Friday activities include Tyga, a hip hop-based workout that combines easy-to-do dance moves with fitness concepts and games with fitness, Mrs. Kooker said.
"We are going to give kids 9-10 different ideas of what they can do outside of high school that would incorporate fitness," she said.
The first Fit Friday was dance, but it morphed into a more diverse fitness program.
"The phys-ed teachers from Boyertown went on a two-day conference and that's when they introduced the idea," Mrs. Kooker said.
Leave a Comment
About the Writer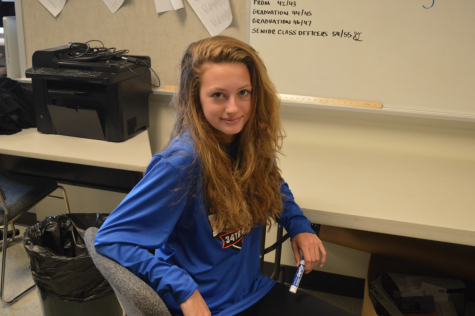 Emily Stankovics, Staff Writer
Emily is a freshman in the Journalism class. She enjoys playing soccer on her travel team. She also enjoys hanging out with her friends and interviewing...