Small Number of Students Celebrate Hanukkah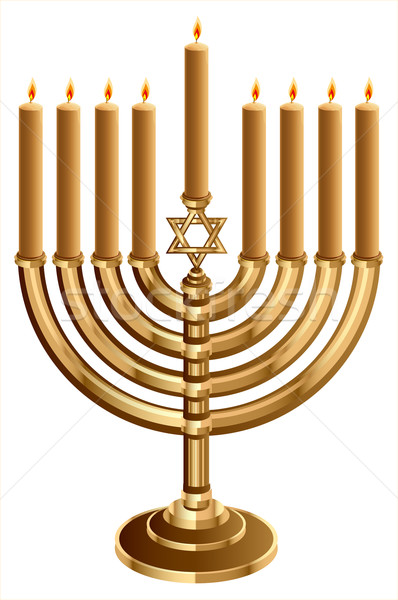 Today is the first day of Hanukkah, and while only a few students celebrate the Jewish holiday, many are curious about it and other Jewish holidays.
In September, students can be heard asking, "Why don't we get off for Jewish holidays?" because they have friends at other schools who have off.
Two of Judaism's holiest days  — Rosh Hashanah and Yom Kippur, the "High Holy Days" — are in September. Rosh Hashanah commemorates the creation of the world and marks the beginning of the Days of Awe, a 10-day period of introspection and repentance that culminates in the Yom Kippur holiday, also known as the Day of Atonement, according to History.com.
The school does not keep track of student religious preferences.  However, according to Sperling's Bestplaces, less than 1 percent of the 46 percent of people who practice a religion in Boyertown are Jewish, which explains why the students do not get off for Jewish holidays like other school districts do.
Lower Merion, which is on Philadelphia's Mainline and has a much higher Jewish population, gets off on both days of Rosh Hashanah. Souderton, another school district with a larger Jewish population, gets off on the first day of Rosh Hashanah.
Despite Boyertown's small Jewish population, a few students here at BASH still do prepare for the holidays.
Ninth grader Solomon Goldstein takes days off the high holidays like Yom Kippur and Rosh Hashanah.
However, she said she does not take off for Hanukkah, which is actually not a major Jewish holiday. The eight-day Jewish celebration commemorates the rededication during the second century B.C. of the Second Temple in Jerusalem, where according to legend Jews had risen up against their Greek-Syrian oppressors in the Maccabean Revolt. Often called the Festival of Lights, the holiday is celebrated with the lighting of the menorah, traditional foods, games and gifts, according to History.com.
"It's a minor Jewish holiday," Goldstein said. "I may take off for Passover, but I'm not sure."
She said her family celebrates by lighting candles on a Menorah and saying prayers.
"We have kugel and we eat a lot of potatoes," she said, "and we go to my grandma's and have a meal together."
Another ninth grader, Kelsi McDevitt, said that she doesn't take off for holidays since they don't have a synagogue near them. However, they still celebrate for the holidays.
"We usually go to family [during the holidays]," McDevitt said.
Leave a Comment
About the Contributor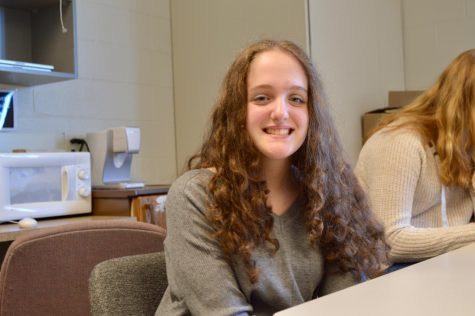 Samantha Hoffman, Staff Writer
Samantha Hoffman is a sophomore who loves to read and write, and she is a member of The Cub. She enjoys fiction writing and is involved in The Accent. Other...