Oh my Gourd! Pumpkin Spice Everything!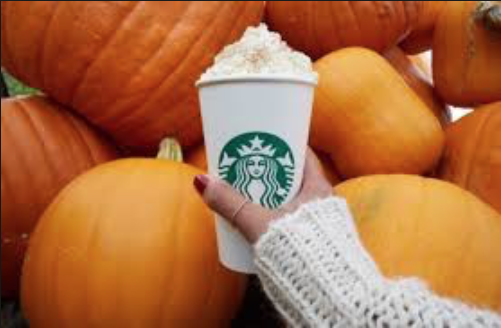 In 2003, Starbucks introduced the Pumpkin Spice Latte as a way to have an autumn themed drinks to contrast all of the winter holiday drinks they already were selling. Since then, they have sold 200 million from its original release in 2003 to 2015, according to the Washington Post. That's more people than who voted in the 2016 presidential election, which was 139 million. (Maybe if we give people a Pumpkin Spice Latte when they vote, we can get a lot more people to vote).
The whole pumpkin spice thing has gotten out of hand. Pumpkin spice pretzels, whip cream, ice cream, oatmeal, lumber (yes, lumber). It's too much — and has overshadowed other worthwhile fall traditions like apples and cider donuts.
A big reason for the pumpkin spice craze is money. Companies have ridden off the success of the Starbucks beverage and created their own products, capitalizing on people's nostalgia about fall. At Trader Joe's, they have a total of 70 pumpkin spice items, according to the Washington Post. At Target, they have recently added pumpkin spice tortilla chips, pumpkin spice glazed pepitas, and multiple baking mixes with pumpkin spice, and that's only the stuff they make. They also sell pumpkin spice Cheerios, Pop Tarts, Oreos and a lot more.
But a lot of this has backfired. Now people, who once associated pumpkin with fall and loved it, are starting to hate it.
"I hate pumpkin spice everything, except for tea," 10th grader Madison Roland said.
Pumpkin spice has become a joke. A sign outside a propane and gas store says, "Pumpkin Spice Propane is Back for a Limited Time".  Another one for A.D. Moyer advertises Pumpkin Spice Lumber.
We should not let the pumpkin spice craziness overshadow traditional fall fun. We should get back to the more traditional fall activities like haunted houses and hayrides. My brother and sister recently went to a fall fest out in Lancaster and they did a whole bunch of cool things like shooting apples out of a cannon and bonfires — and the festival was not selling pumpkin spice anything.
View Comments (1)
About the Contributor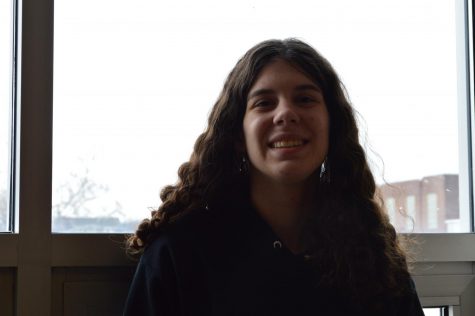 Cadwyn Mossholder, Staff Writer
Cadwyn Mossholder is a Staff Writer for the Cub and in The Cub Flex. She is a junior. She enjoying being outdoors, sleeping in hammocks and watching Wynonna...