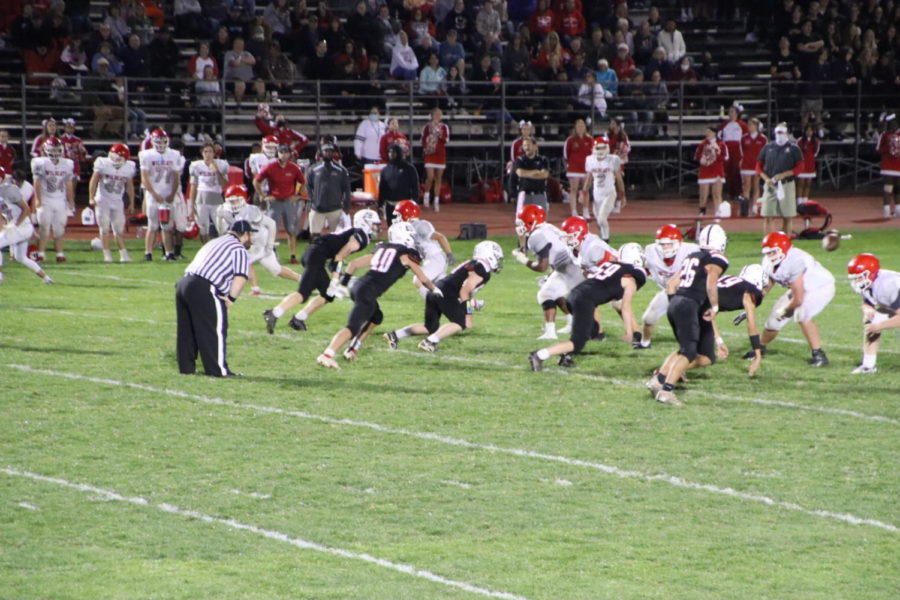 Boyertown's QB Ryder Gehris, goes down with serious looking injury during loss to OJR
This was a night to remember, but for all the wrong reasons.
Under the Friday Night lights, the Boyertown Bears hosted the Owen J Roberts Wildcats in B-Town football's fourth game of the season, and second at home after playing their last two games on the road. While the game was entertaining throughout, that was not the main focal point or takeaway of the night.
Boyertown starting varsity quarterback, sophomore Ryder Gehris, got trucked by a OJR defender, and went down cold on the field, and was down for a very long time, before getting taken away in an ambulance. It was truly a horrific scene to witness for players, coaches, parents and students alike as we all prayed for our beloved QB.
Quarter 1: Backtracking to before the bone-chilling scene, Boyertown started with the ball first, and on just the second play of the game, running back, Leo Egbe, breaks off for a big run and scores the touchdown, giving Boyertown the early lead up 7-0. Unfortunately for the Bears, OJR, on their first play of the night, running back, Avrey Grimm responds with a huge TD run of his own, tying the game 7-7 early. The rough start for B-Town continues after their early score, as the kick returner Jason Oakes, misses the ball, and OJR recovers it in the redzone of Boyertown. Despite the gifted field advantage, the Bears defense holds strong forcing the Wildcats into a fourth down situation. They go for it and get stopped. They turn it over on downs, and Boyertown does nothing with it and punts it right back to them. OJR responds by then punting back to the Bears. This go around, we get some action as Boyertown running back Roman Marinello catches a pass from Ryder and picks up some goods yard after the catch, setting up a new set of downs. The drive eventually ends in a very good punt by Zach Foskey. Grimm looks like he's about to break out for another huge run as he reaches the fifty-yard line, but luckily Oakes makes a clutch tackle.
Quarter 2: Despite the saving the possible big run by Grimm, OJR's offense led by quarterback Michael Reed, drive into the redzone, and on fourth & eleven elect to go for it again, despite failing their first time around. This time they find success and #88 hauls the pass from Reed in for the Wildcats TD. 14-7 Boyertown now trails. Roman has another effective catch and run, and a costly penalty on OJR gifts the Bears great scoring position. Capitalizing on the penalty, Roman scores the Bears' second rushing TD of the night, re-tying the game this time at fourteen points apiece. OJR falls into another fourth down situation right before the half, and go one for three, as the B-Town defense stops them, ending the half.
Quarter 3: The second half kicks off with OJR scoring on a QB sneak by Reed. The extra point was missed. ORJ leads 20-14. When they get the ball back again, Reed QB sneaked into the endzone for another Wildcats' TD now leading 27-14. With Boyertown now needing to play catch up down thirteen, Roman hauls in a wide open pass and gets across the fifty.
Then it happened.
Ryder Gehris tried running the ball himself and OJR linebacker, Aston Shrum drops Ryder while tackling him, and it appears he took a big hit to his head, and Ryder does not get up.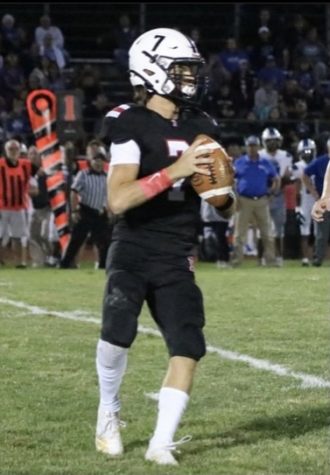 Everything goes quiet, outside of murmurs within the crowd, as medical personnel and coaches alike crowd around the QB. The reaction from the players, and the crowd alike, myself included, practically all thought at first that we had just witnessed a death because he was not moving at all. ""Said Bears' linebacker and offensive lineman, Ben Gangwer. They brought an ambulance onto the field, and soon after had a second one drive on as well, as it appeared they did not have the right stretcher to put Ryder on. We were all wondering what his injury could be because at this point we at least knew he was still alive, due to the fact he was still laying on the field after about twenty or so minutes, and it would've been a lot more hectic if he was in critical condition. Was it internal bleeding? Was he paralyzed due to a neck or back injury? Or was it just a concussion, which would be one of the better things to hear, due to how severe it could be. After about thirty minutes, they him into a neck brace and onto the stretcher, and into the second ambulance, as he receives an applause, and we pray that he alright.
There is now nothing else anyone can do about the situation, and the game resumes play with backup quarterback, Anthony Panarello, in.
Quarter 4: With all the emotion in their hearts for Ryder, the Bears' offense drives right down the field and Roman ran into the endzone, shortening their deficit to 20-27. Bears coach T.J. Miller was asked about the Ryder injury. "When an injury like that happens, your first concern is with the injured player. But we're a tough group and when that happened, we were ready to go." Reed is sacked, making it third & twenty for OJR, but they still successfully convert. Grimm has a thirty-two yard catch & run down to the Bears' thirty. Luke Ordway then intercepts a pass by Reed, and the offense gets down to the redzone but fails to convert on a fourth down attempt to try and keep their win hopes alive. With the ball back, OJR gets a first down and clinches the game 27-20. OJR improves to 4-1 on the season, while Boyertown falls to 2-3.
For OJR, Avrey Grimm rushed for a total of 283 yards on the night helping the team to their fourth straight win. Michael Reed passed for seventy yards, and one TD to one INT. Danny Cashman led in receiving with three catches for thirty yards.
Boyertown's stats included Leo Egbe rushing for ninety-seven yards, Roman Marinello led in receiving with twenty-four yards, and Ryder Gehris passed for forty-four yards before the hit. Anthony Panarello passed for eleven yards after coming in for Gehris.
Going back to Ryder's condition. I talked to Ben Gangwer over the weekend and he told me that Ryder had all "movement and feeling" in his body, which was amazing news to hear. Ryder was back in school the Monday after. He had just been knocked out for a few minutes after the hit, and even when he regained consciousness, the medical staff did not want to move him just in case he did have a serious injury that if he was moved without caution, could've potentially caused more severe damage to him. Luckily for Ryder, his family, and everyone else, he was only diagnosed with a minor concussion, and will just miss about a week of practice, and sit out the Bears next game away at Spring Ford. Extremely grateful that a situation that could've turned out so much worse, resulted in the way it did for our QB Ryder Gehris.