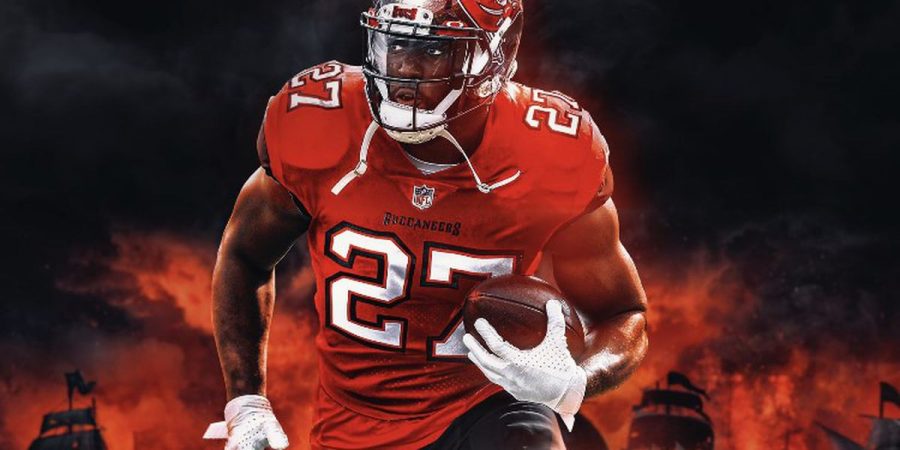 Runningback Leonard Fournette signs with Tampa Bay Buccaneers
As the season draws closer, it seems this Tampa Bay team just keeps looking more and more dangerous. This has been one of the most eventful off-seasons despite the current events happening in our world. So many star players have signed or been traded to new teams such as  Tom Brady to the Bucs, and Cam Newton to the Patriots. Not to mention DeAndre Hopkins, Jamal Adams, Stefon Diggs, Deforest Buckner, and Yannick Ngakoue all joined new teams as well. With the season only a week away, the news broke that the Jacksonville Jaguars had released star running back Leonard Fournette as they were unable to find a team that was willing to trade for him. Earlier in the year, the Jags had announced that they would not be picking up his 5th year option after the 2020 season which would have made him a free agent then anyway unless they were able to trade him then. It is heavily believed that the Jags will be tanking this season to acquire the first overall pick and draft quarterback Trevor Lawrence as they have been trading and releasing a bunch of their star players including Fournette. Very shortly after Fournette was released, it was announced that he had signed a 1 year, $3.5 million deal with the Tampa Bay Buccaneers.
Leonard Fournette was selected fourthth overall by the Jags in the 2017 draft out of LSU. He was taken before running backs such as Christian McCaffrey, Alvin Kamara, and Joe Mixon as well as many more who have so far had great success in their NFL careers. Not to say Leonard hasn't been good, but he hasn't really lived up to expectations of being a fourth overall pick. Fournette did great his rookie year as he rushed for 1,040 yards and nine touchdowns. Unfortunately, his next season, he struggled with injuries and suspension as he only played in eight games, putting up just 439 rushing yards. This past season, he had his best year as he rushed for a career high of 1,152 yards, but he did struggle in the redzone as he only scored three touchdowns. Fournette has had a great career so far, but nothing close to what the Jags were hoping for which is part of the reason he now plays for Tampa Bay.
As for the Bucs, they just got even scarier. Tampa has definitely had the best off-season of any team this year. First they acquired legendary quarterback Tom Brady to throw to their elite receiver duo, Mike Evans and Chris Godwin. Then, tight end Rob Gronkowski came out of retirement to be traded to the Bucs to play with Brady again. Not to mention they already had a good tight end duo in OJ Howard and Cam Brate. Tampa's defense is also looking good especially the defensive line and linebackers with Shaq Barrett, Jason Pierre-Paul, Ndamukong Suh, Lavonte David, and Devin White. Their secondary is young but promising with second year players Jamel Dean and Sean Murphy-Bunting. Even the offensive line is looking solid with rookie Tristan Wirfs alongside Ali Marpet and Ryan Jensen. The running back position had been looking like their weakest position in terms of star power. With the signing of Fournette, they now have a legit threat and depth at the position. Ronald Jones, rookie Ke'Shawn Vaughn, and former Kansas City running back LeSean McCoy make up the backs alongside Fournette. This offense will give opposing defenses nightmares when they play them this season.
So now after releasing Fournette, what will the Jags do at running back? Potential starters are Chris Thompson, who is probably the top candidate, as he is currently the best player at that position on team and is good in the receiving game as well . Rookie Ryquell Armstead is also an option to be the starting back. It has also been heard that the Jags really like rookie James Robinson for the 1st string position as well. No matter who gets the starting job, the Jaguars are still looking at a rough season ahead.
Head Coach of the Buccaneers, Bruce Arians, has said that Ronald Jones will still be the starting running back despite Fournette joining the team. Though there is still a chance Fournette takes over that job and possibly flourish in this new offense, and finally live up to being a fourth overall pick who was taken before Christian McCaffrey.