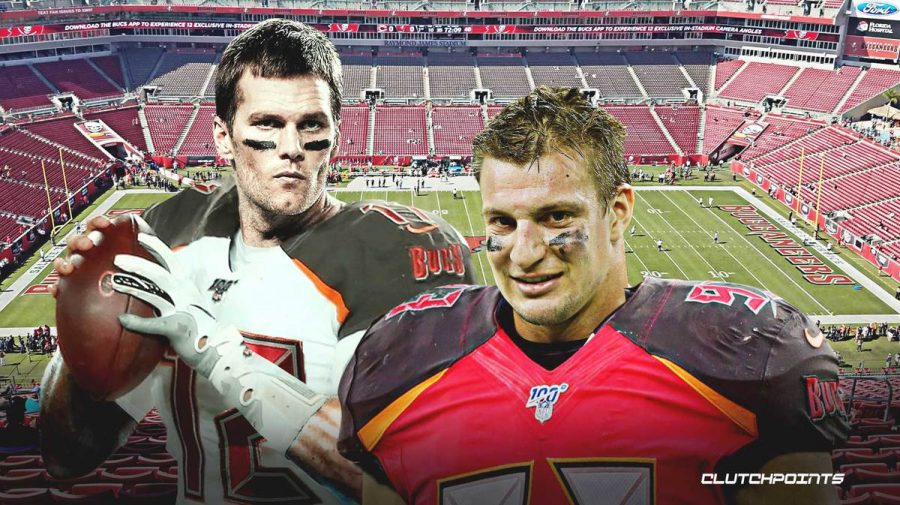 Patriots trade Rob Gronkowski to Tampa Bay Buccaneers
No question the biggest news in the NFL since Free Agency Frenzy ended a little while ago. Rob Gronkowski, a future HOF tight end of the New England Patriots, has come out of retirement to be traded to the Tampa Bay Buccaneers along with a 7th round pick in exchange for a 4th round pick to reunite with former quarterback Tom Brady. Rumors had been appearing most recently when the Bucs announced they would be listening to trade offers regarding tight end O.J. Howard which led to talks about Gronk possibly returning to the NFL to play for Tampa where Brady had already signed. Gronk had retired after the 2018-2019 season at age 29 due to his significant amount of injuries and concerns about his mental health. During his retirement, Gronk has not been very quiet, instead he has been quite active. The most notable was Gronk joining the WWE and actually won the belt. He then reportedly told the Patriots he would like to return and play for the Bucs. Gronk was still under contract with the Pats which is why he had to be traded to Tampa instead of just simply signing with them. He has already completed and passed his physical so it is official Gronk is a Tampa Bay Buccaneer.
Rob Gronkowski was drafted by the Patriots 42nd overall in the 2010 NFL draft and has so much success and is one of best tight ends in NFL history. He is a three-time Super Bowl champion, a five-time Pro Bowl selection, four-time First Team All-Pro selection, and was selected in the NFL 2010s All-Decade Team and NFL 100th Anniversary All-Time Team. His career stats with the Patriots include 79 touchdowns, 521 receptions, and 7,861 receiving yards. Brady and Gronk were one of the best QB TE duos in NFL history, and now they have the opportunity to continue their legendary connection. Now not only does Brady have elite receivers Mike Evans and Chris Godwin and tight ends O.J. Howard and Cameron Brate to throw to, but now he has his best buddy Gronk back. Julian Edelman is off crying somewhere right now. This is shaping up to be one of the best Tamp Bay Buccaneer teams ever as they look to make the playoffs and contend to win the Super Bowl.