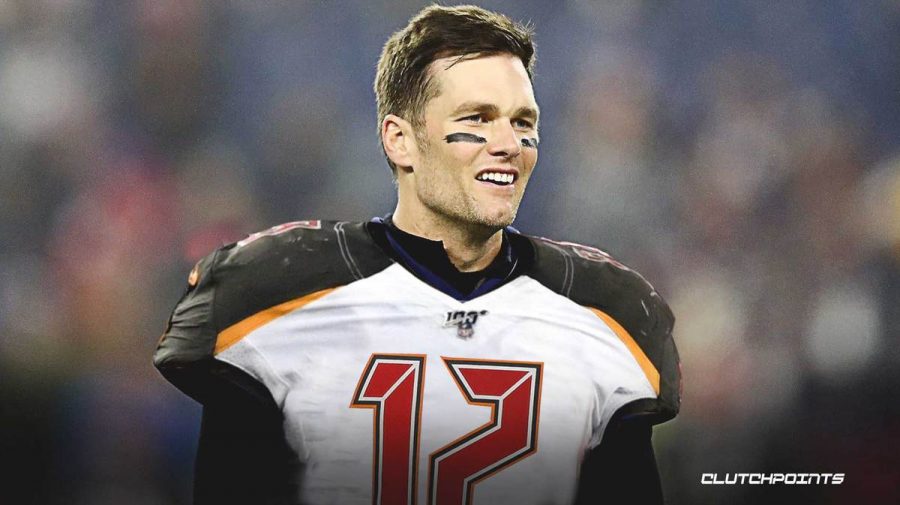 Legendary quarterback Tom Brady signs with Tampa Bay Buccaneers
Now the biggest news in football, and will be for awhile is that Tom Brady, the six-time Super Bowl winning quarterback for the New England Patriots, has announced that he is leaving the Patriots after 20 years and later agreed to sign with the Tampa Bay Buccaneers.
It had come down to the Bucs and Chargers until the Chargers stated they wouldn't be getting Brady due to a change of heart by him. Brady is undoubtedly the best quarterback ever to play the game of football with nine Super Bowl appearances, winning six of them. The most by any QB. The dangerous duo of Brady and Belicheck was virtually unstoppable. Tom was a sixth round draft pick by the Patriots, selected 199th overall, had a poor performance at the combine, and was just supposed to be one of Drew Bledsoe's backups at the time. He got his chance to start when Bledsoe suffered a gruesome injury.  Bledsoe made a full recovery and when he returned, the Patriots had decided that Brady would be their QB moving forward. Best decision they made.
Brady is currently a 14 time pro bowler and has won a record 3 MVPs along with other multiple awards and records.  The Patriots also won the AFC East division 14 times with Brady since 2001, only failed to win it in 2002 and 2008. There has plenty of talks over recent years about Brady declining and that he will retire, and this past season there was more of a visible decrease. The defense for most of the season helped and carried the Pats more than Tom, and they lost to the Titans in the Wild Card round. Tom Brady's last throw as a Patriot was a pick six to former Patriot Logan Ryan. But that really isn't a big deal considering this it is Tom freaking Brady we are talking about here. TB12's career stats for the Patriots include throwing for 74,571 yards, 541 passing touchdowns to 179 interceptions, sacked 500 times, completed 6,377 passes, and a total rating of 97.
Thomas Edward Patrick Brady Jr. is not retiring but continuing his football journey with the Bucs. He is signing a deal worth $3o million. This will become permanent Wednesday at 4pm. As for Jameis Winston, it is looking as if he will not be a starter next season with Brady coming in.
There has been debate whether Tampa would keep Jameis as their starter again in hopes he calms down on his interception issue and leads them to the playoffs, but now he will either be Brady's backup or leave in free agency as he is a free agent and Tampa used its franchise tag on Shaq Barrett. Unlike New England where the wide receivers were never the best, and recently has only been Edelman catching Brady's check-down throws, Brady now has an elite duo of WRs to throw to in Mike Evans and Chris Godwin.
The Bucs have talent, it was just Winston not being able to make it work. O.J. Howard and Cameron Brate also make a solid TE duo for Brady as well. Also with the second highest cap space in the NFL , Tampa Bay could also potentially sign Antonio Brown and Melvin Gordon. They also have an improving defense led by Lavonte David and Shaq Barrett. Thomas Brady has lots to work and potentially work with next season in Tampa Bay. On a side note, we will get to see Brady vs. Brees twice a year as of now.
Turning to the Patriots and their quarterback situation, it looks as at moment they will make second-year QB, Jarrett Stidham starter till further information is announced. So far the Patriots have only expressed some interest in Cam Newton, and can't get Teddy Bridgewater now since he just signed with Carolina. They could also draft a QB in the upcoming draft which is loaded with QBs. This will be sorted out in the meantime, but one thing we know for sure is that Tom Brady will forever be a Patriot.