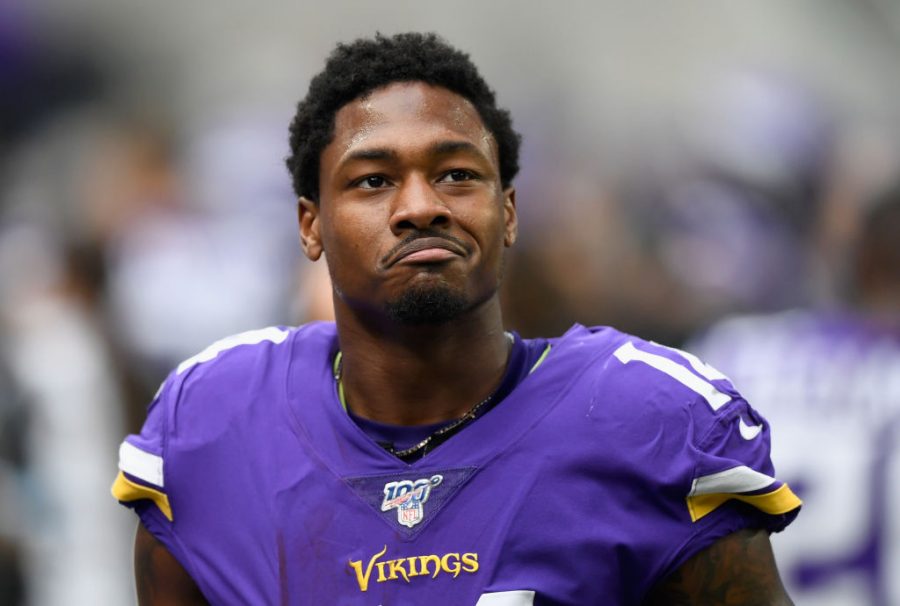 Trade Alert: Stefon Diggs traded to Bills
Just hours after the shocking trade of wide receiver DeAndre Hopkins to the Arizona Cardinals, another shocking trade took place with another elite receiver. The Minnesota Vikings have traded Stefon Diggs and a 2021 7th round pick to the Buffalo Bills, and in return received the Bill's 1st, 6th, and 7th round picks. Both sides have won this trade. The Bills needed another receiver to help out John Brown and Stefon Diggs is a great option, and is a deep threat. Throughout the season Diggs has reportedly complained about the Vikings and pretty much saying he wanted out, then it all would cool down and everything would be normal. Yesterday he pretty much said he was going to be traded, and just like that he was. Him and Adam Thielen were one of the best wide receiver duos in the league, but Diggs seemed to be getting tired of playing second fiddle to Thielen. He will most likely be the number one receiver in Buffalo with John Brown being the number two receiver. The Vikings were able to get the Bills 1st round pick which is interesting considering the Texans didn't get the Cardinals 1st rounder for freaking DeAndre Hopkins. It was also reported that the Patriots and Redskins had attempted to grab Diggs but were unable to do so.
Stefon Diggs was drafted by the Minnesota Vikings in round five of the 2015 draft. He fell to a later round mainly due to injuries he had suffered in college. Diggs had a solid rookie season with 720 receiving yards and 4 touchdowns. The 2016 season was when Adam Thielen began emerging as an elite player, and joined Diggs on the field. Stefon then had his first 1,000 yard season in 2018 with 1,021 receiving yards followed up by his 2019 season with 1,130 receiving yards. His current career stats after 5 seasons in the NFL include 4,623 receiving yards, 365 receptions, and 30 touchdowns. Now we will see if Josh Allen can connect with Diggs and if he can ball out in Buffalo.