2020 Vision
June 25, 2020
Being born primarily in 2001-2002, this year's seniors have the unique opportunity to start adulthood in a fresh decade full of opportunity and hope.
Many seniors felt they changed a lot during the last ten years.
"[I changed] immensely," Senior Robbie Keebler said. "I went from being seven to being seventeen; that's a pretty big change."
Some learned valuable lessons along the way, which shaped their character.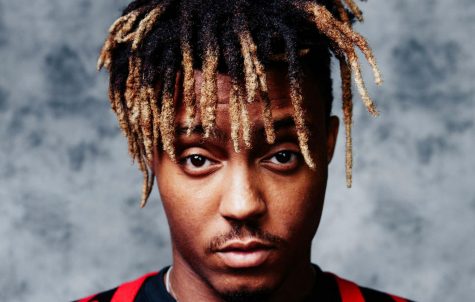 "Towards the end, it definitely made me understand how to fit in for once, you know?" Senior Shane Havyer said. "Understanding the trends, what's going on, yeah."
Politics have had a big influence on some these last few years, especially for Senior Class President Kyle Raynor, self-described as a "political groupie."
"I've learned a lot more, and how to handle political situations and topics, and–for that matter–how, to argue about something," Kyle said.
Delving into more discourse, entertainment played a huge role in the 2010s. Music tastes especially showed a shift in what people want to listen to.
"I used to be a pop guy, and country, believe it or not," Shane said. "But then I got into some alternative rock; Three Days Grace, Linkin Park, stuff like that. Then I got into rap with my friends for the past two years."
While some going into adulthood might favor artists like Eminem, Lil Tjay, Polo G, and Juice WRLD, as Shane does, what's hot in the playlist of many teens might not be everyone's forte.
"Some of [popular music] was good, but a lot of it was questionable," laughed Kyle. "My music taste definitely got more modern. I mean, growing up without access to the aux cord ever really doesn't help when your dad listens to nothing but 70's music."
Exposing himself to other music and developing his own taste greatly impacted Kyle.
"I defined what I like as music now, and that really developed a sense of independence, in my case, in all forms of music, cinema, TV shows, and whatnot," he said.
In the realm of expanded universes, a few popped up on favorite lists.
"I was a big fan of The Hobbit, but even more so The Lord of the Rings movies," Robbie said.
Some of the biggest names in entertainment had impacts on BASH students.
"Game of Thrones, despite complaints, was my number one favorite. Along that note, Star Wars, given that I'm the mega fanboy that I am," Kyle said. "Even though everyone hated on both of them, I still love them."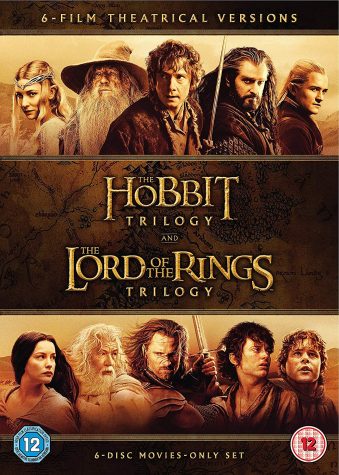 Disney had a big decade, achieving bigger success with both the Marvel franchises as well as their trademark animated films, and launching their own streaming service late this year.
"Any Disney movies that came out this decade: fantastic," Kyle said. "Most of the movies that came out this decade, absolutely fantastic. I mean, honestly, I am so happy that I grew up in this decade, just as a massive movie fan."
While big-names dominated, some not so common ones endured.
"There's one show that I really miss," Robbie said. "It's The Soup. I really miss that, that was an excellent show."
In the realm of video games, some of the most impressive advances have been made in making graphics hyper-realistic, as well as the development of fully immersive virtual reality gear. Some had a good decade of gaming.
"Let me tell you, beginning the decade playing "Halo: Reach," and ending the decade playing "Halo: Reach,": could not ask for more in this entire world," Kyle joked.
Trends, such as the early Harlem Shake or Cinnamon Challenge and the later Juuling and Tik Tok dances, set the 2010s, as well as Generation Z, apart.
"We are the most stupid generation," Shane said. "Like the Kylie Jenner Lip Challenge, who comes up with this?"
Some trends allowed for widespread sharing, such as with the "iconic" now defunct Vine app.
"I didn't watch a lot of Vine until after it ended," Kyle said. "But I did become a huge fan of it afterwards."
While many trends were fun and shareable, some were very dangerous.
"[Trends] definitely made me realize that I'm not the only stupid person in the world," Shane said.
Looking towards the future, students mostly want life to get better.
"You know, [the 2010s were] weird," Robbie said. "It's been a struggle in high school, but it's okay."
Some wishes for the future ranged to political.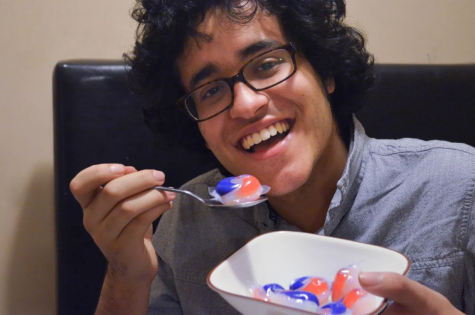 "I just want somebody who's not an imbecile to be in office," Robbie said. "One who's not an imbecile, and who's not a felon, as well. I think that sounds like a pretty good combination."
Other wishes were borderline eccentric.
"Gatsby parties. I want a Gatsby party. I'll be the only person there, but I'll be celebrating my way through champagne and white tuxes, old sport," Kyle joked.
Among goals for the future are college, careers, and families. New Year's resolutions sometimes aimed for hope.
"I'd like to get better," Robbie said. "I would like to improve instead of decline."
But, in the end, this generation is noted for their confidence.
"I like who I am," Kyle said. I'm pretty cool, pretty great, pretty awesome. Nothing needs to change about me."
Let 2020 be a message of confidence.