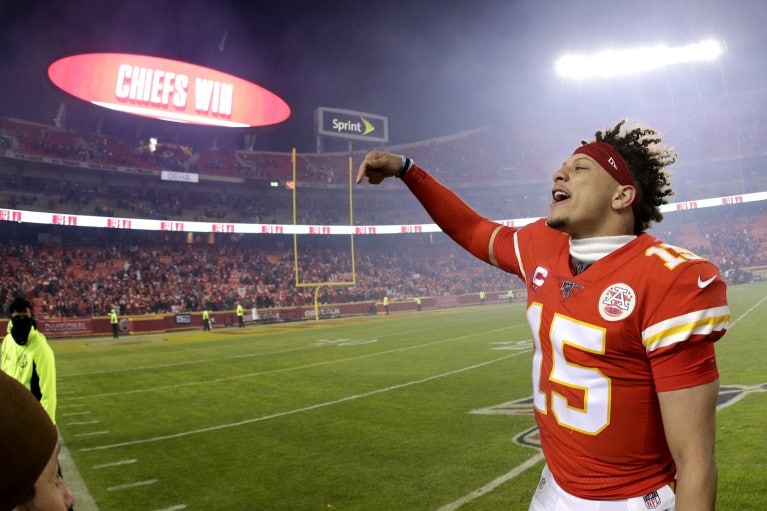 Texans' epic collapse sends Chiefs to AFC Championship
The playoffs just keep getting more insane with each game. Following the Titans' upset victory over the Ravens on Saturday night, the Kansas City Chiefs staged one of the most incredible performances in recent memory, coming back from the dead to slam the Houston Texans 51-31 in the AFC divisional round.
Based on the 1st quarter, you'd have thought Kansas City forgot there was a game being played, as Houston jumped all over the Chiefs. Deshaun Watson and the Texans' offense was electric, with Watson connecting with Kenny Stills for a 54 yard touchdown to open the scoring. The Texans then went up 14-0 by returning a blocked punt for a 10 yard touchdown. To keep piling it on, Daren Fells ran in a 4 yard pass to make it 21-0 Texans after the 1st quarter. There seemed to be no life in the Chiefs.
Coming into the 2nd quarter, Houston tacked on 3 more with a field goal, making it a comfortable 24-0 lead. Wildly enough, comfortable was the least accurate word to use. The Chiefs retaliated with an unprecedented touchdown barrage of their own in the 2nd quarter. Damien Williams hauled in a 17 yard passing touchdown to spark some life in the Kansas City offense. That spark soon ignited into a wild fire, a wild fire named Travis Kelce. The Chiefs' tight end Kelce would suddenly go off, hauling in 3 passing touchdowns in succession to suddenly catapult the Chiefs into the lead at 28-24 as the game went into halftime.
The Texans, still reeling from a blown lead and historic onslaught in the 2nd quarter, looked to put a stop to the Chiefs' offense, but soon found themselves watching Damien Williams find the end zone for the 2nd time in the game, putting the Chiefs up 34-24. And yet somehow things still got worse for Houston. After scoring his 2nd touchdown of the day, Williams scored yet again, bringing the total up to 41 unanswered points for the Chiefs. By midway through the 3rd quarter, the Chiefs had two players with 3 touchdowns each, a feat nearly unheard of, especially in the playoffs.
Late in the 3rd, the Texans' offense finally showed one last glimpse of life, as Deshaun Watson rushed for a 5-yard touchdown, making it 41-31 Chiefs. But that would be the last breath for the 2019-2020 Texans, as the Chiefs would go on to eliminate them 51-31.
The Chiefs will now face the Titans in the AFC Championship, while the Texans' comes short yet again.