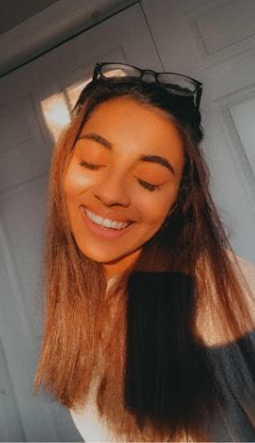 The one thing I struggle with the most is being happy. It is honestly just so hard to be positive. Even though I struggle with this, I never let the people who dislike me keep me from living my life and having a positive attitude.
I love helping to make people be okay. The best thing about helping people, to me, is the feeling I get from being reassured that someone is doing okay after done crying or venting. This defines me because all I ever try and do is help people as much as I can, since I know what it feels like to feel alone and I don't want anyone to feel like that.
I don't want anyone to go through what I've gone through: feeling like I'm not good enough, or that no one would care if I disappeared. 
I would definitely not  be the person I am if I didn't have my close friends. They help me find myself and get through all of my hard times. They are the reason I laugh and smile all the time, and without them I would hardly do either of those.  I could never thank them enough for the drastic impact they have had on my life.