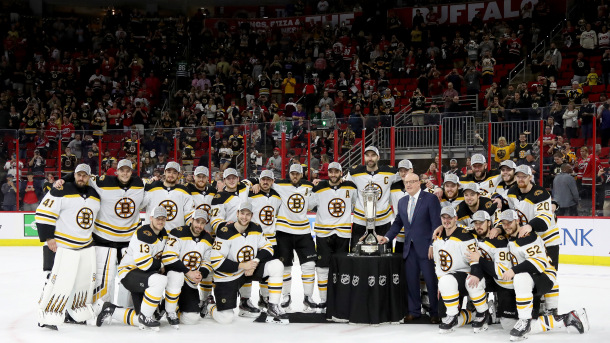 Bruins Sweep Hurricanes: Advance To Stanley Cup Final
The Boston Bruins have defeated the Carolina Hurricanes 4-0, completing the four-game sweep, eliminating the Hurricanes from the playoffs.
The Bruins starting defensemen, and team captain Zdeno Chara was ruled out right before game time, but assistant captain Patrice Bergeron had a huge night with two goals and an assist.
Boston has now won seven straight playoff games and goalie Tuukka Rask has been the best goalie in the playoffs by far. Rask is clearly in a very rare zone right now, as he stopped of 109 of 114 shots in this series and has now stopped 220 of the last 229 shots sent his way.
That's a .961 save percentage for Rask over that seven-game stretch.
Rask and the Bruins will look to play either the St. Louis Blues or San Jose Sharks in the final. This will be the Bruins third Stanley Cup Final appearance in the past decade. (2011, 2013)