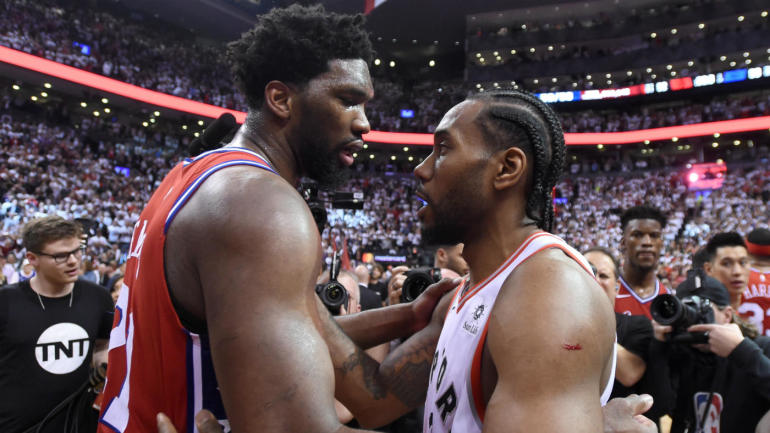 Hearts Broken: Sixers' Season Comes To Cruel End
I'm still in shock, and I suppose shock is an understatement. As the buzzer sounded in Toronto, Raptors' Kawhi Leonard got a miraculous shot to fall in, sealing the Sixers' brutal fate in a do-or-die game 7 of the Eastern Conference Finals.
As can be expected from any game 7, it was a tightly contested affair. What's especially notable is the box score, as the Sixers actually outscored the Raptors in the 2nd, 3rd, and 4th quarters. However, the margin of victory in each of those quarters was only 1 point each. If the Sixers hadn't been outscored by 5 in the 1st quarter, who knows if they could've locked down the game 7 victory. But that's not how the story ended.
The final minute was a roller-coaster for both teams. With 10 seconds left, Kawhi Leonard missed a free throw with the Raptors leading 90-88. Tobias Harris came down with the rebound, passing it to Jimmy Butler, who got the breakaway layup to fall, tying the game at 90-90 with 4.2 seconds remaining. Overtime seemed inevitable. But Kawhi Leonard had other plans, as he took the inbound pass around to the corner, getting off a final, desperation jump-shot. The shot didn't look like it had a chance to fall, as it bounced off the rim. But then it bounced again. And again. And somehow, the ball managed to fall in as the buzzer sounded, giving the Raptors the 92-90 win.
As the Raptors and their fans exploded, the Sixers were stunned as they slowly made their way off the court. Sixers' Joel Embiid was the last off the court, as he was seen crying on his way down the tunnel to the locker room. If anyone questioned his passion for the game, we have an answer.
For the Sixers, another big offseason lies ahead. Jimmy Butler and Tobias Harris are free agents. Much of the bench is up for grabs. The brutal loss is a pivotal moment in the young careers of Simmons and Embiid.